THE ADVENTURES OF PLATY AND THE GANG
VOLUME 1
7/1/2000

---
We left Daytona on 5/18 heading for the Okefenokee Swamp
After 3 days of alligators and hiking we visited some friendlier animals and hiked some more
Red Top Mountain is north of Atlanta near I-75. We hiked about 7 miles of trails and saw about 30 of these guys.

We also visited the Etowah Indian mounds and Pickett's Mill Battlefield.
Tallulah Gorge was our next stop for two days.
We hiked the trails around the Gorge but Judy hiked down into the bottom (600 feet) while Bob took her picture from above. There is also a bike path that follows the route of the Tallulah Falls Railway. It operated from 1898 until 1961.
Next stop Hiawassee Ga. (5/26-6/2)
We're staying at a commercial campground (not too attractive) but finding anyplace was difficult because of Memorial weekend.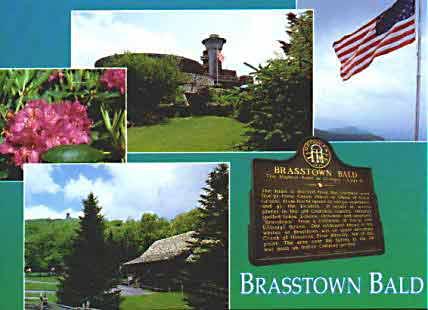 Of course we had to hike to the top of Brasstown Bald. There is a perfectly good shuttle but no…we had to walk.
We biked at a nature preserve called Smithgall

Woods.

Note the different methods of creek fording. Can you guess which one forgot that when you pedal that your feet go down into the water and you get wet shoes???
On 5/27 we had lunch in Helen, Ga and visited a early 19th century stage coach stop. The tour guide was a historian and was very interesting.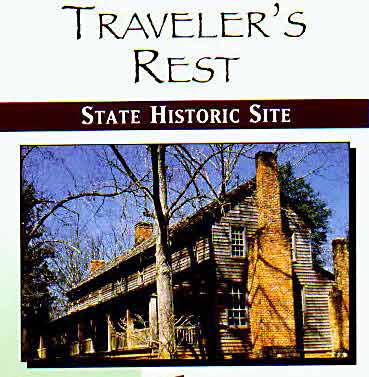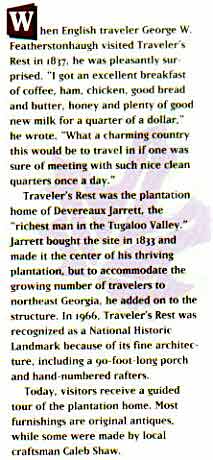 On 6/2 we drove to Townsend, Tenn. on the curviest road in the world. But it's very popular with motorcycles.

It connects with the Foothills Parkway where we had a great view for lunch.

Cades Cove in the Smokies was a good spot for Judy to search for the right log cabin.
Next stop- Jellystone Park near Gatlinburg, Tenn. for 2 days. Took a scenic drive near town to look at more log cabins and had a great lunch at 'The Burning Bush'.
"WILD PONIES"
Grayson Highlands State Park in Virginia is the best place we have visited. It's sort of out of the way but is not very crowded and is beautiful. And they maintain a herd of wild ponies in the highlands to keep the balds clear.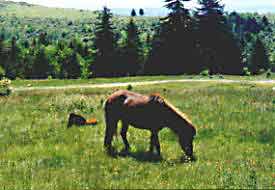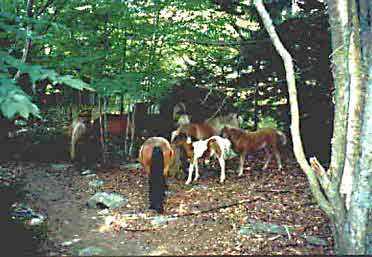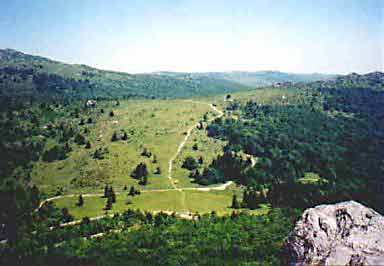 This is the highlands where the ponies live. The picture was taken from the top of another mountain. (see next picture) The Appalachian Trail runs across the top of the ridge and between the two rocks on the right.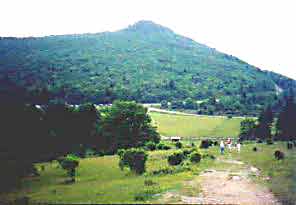 This picture was taken from the highlands looking back at Pinacle Point where the other picture was taken. Can you guess how we got there. (no.. we didn't drive)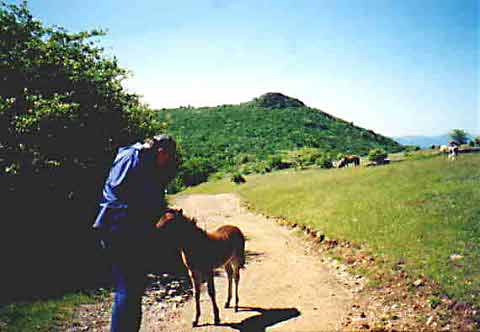 This pony was trying to eat Bob's coat .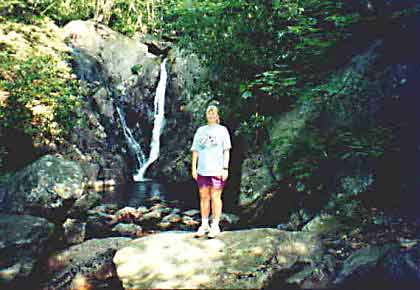 A waterfall on one of the trails.
Our campsite
The Virginia Creeper Trail is about 10 miles away from the park.
We biked the whole thing.

That's Bob in the middle of the trestle.
| | | |
| --- | --- | --- |
| | | This was the first of our rail-to trail adventures |