The Adventures of Platy and the Gang
2003 volume 2
Natchez, Mississippi
May 6, 2003
---
| | |
| --- | --- |
| | Before we left Georgia we visited the local museum in Ducktown, Tenn. This area was the largest copper mining operation in the US at one time. |
| All the vegatation in the whole area was killed by the sulphur dioxide from the smelting process. The mines were closed in 1987 and they have replanted trees and grasses. It's no longer looking like Mars. At the height of operations they employed over 3,000 people and the mine shafts were over 3200 ft. deep. Today approx. 35 people are employed making sulfuric acid using imported materials. It's interesting to see that there is still a picket line outside the plant. The boilermakers have been on strike for 6.5 years and haven't given up yet. | |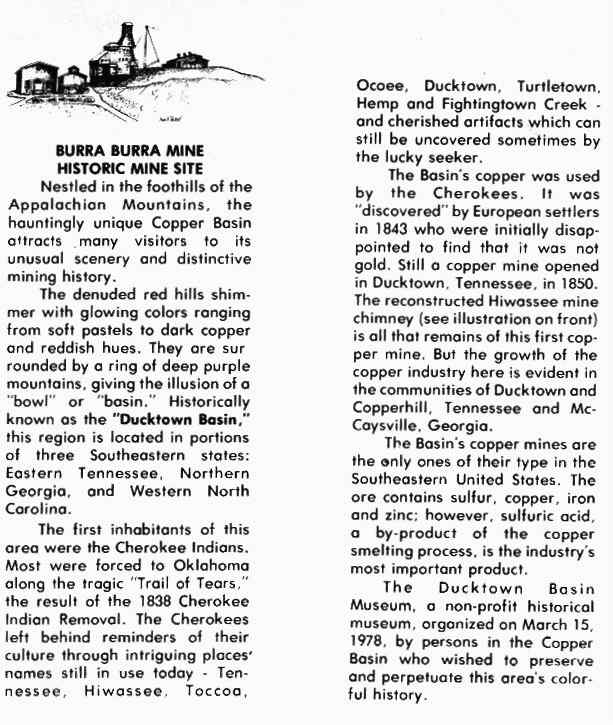 ---
Natchez, Mississippi
I visited Natchez 20 years ago when I delivered a boat down the Mississippi River. At that time there was a barge you could tie to for the night. Now there's a gambling casino there and no place to tie up. We ate dinner at the restaurant by the casino. Of course I had catfish. Judy had a hamburger.
| | |
| --- | --- |
| | We also visited the Grand Village of the Natchez Indians. They were mound builders who lived in the area when Desoto explored here. They were wiped out by disease and a war with the French. |
| | |
| --- | --- |
| Judy started hiking the Natchez Trace. It's the trail that the riverboat people took to return North to Nashville and then on to Ohio. They would bring their boats of cargo down river to Natchez and there they would dismantle the boat and sell the lumber. Around 1820 the steamboats began operating and the trail wasn't used much more. The Trace today is a parkway that roughly follows the original. There are sections of the original that can be seen. | |
---
This is a section of the original Trace. It's well worn from the approx. 10,000 people per year who traveled it in it's peak. Since It's a nice rolling highway and the weather is so hot and humid, Judy has switched to biking. She will finish faster that way.
We have been lucky so far because the tornadoes have been north of us. We haven't even had rain.



---
Jackson, Mississippi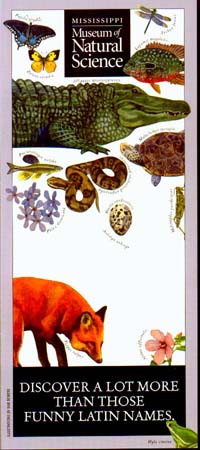 We are now (5/7) in Jackson, Ms and are taking a day for touring and getting the mail. Of course the mail wasn't there and we must wait until tomorrow. We visited 2 museums, The Natural History Museum (left picture) and the Agriculture Museum. Both were interesting and well done. A description of the Agriculture Museum is below.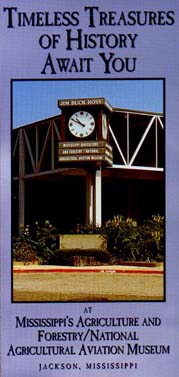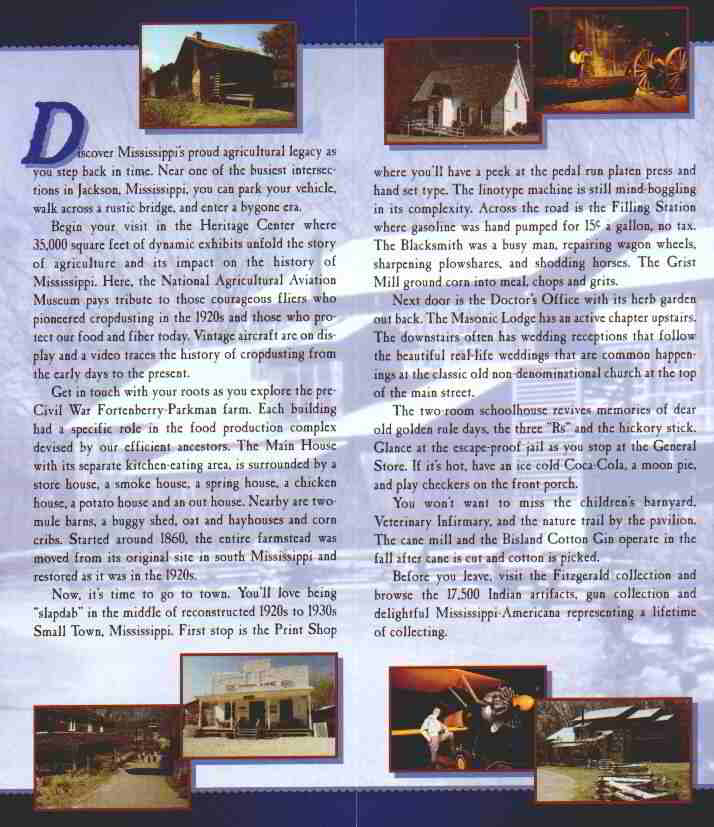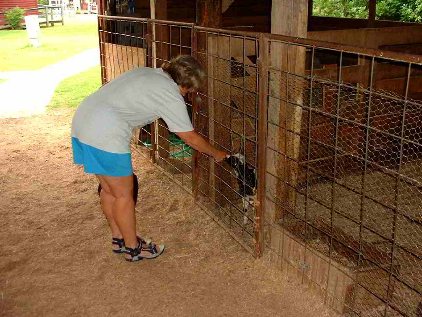 Of course Judy found some animals to pet...
Tomorrow we will try the mail again and move to a campground north of town. We had intended to stay at a place along the Trace but when we drove there today it had burnt down, so we will be going to one not so convenient. The next few days are between Jackson and Tupelo where there is no cell service and not much civilization. I will try to update the web site then.