THE ADVENTURES OF PLATY AND THE GANG



2005 Volume 4
The North Country Trail- part 2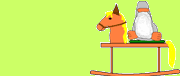 (click on pictures to see a larger size)
---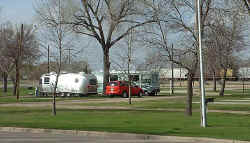 We stayed in Harvey, ND at the city campground. As you can see from the picture it is located next to the rail yard. This is a crew change location for the Canadian Pacific RR. All day and night trains stop to change engineers. They then start back up and whistle for the crossing next to the campground. This happens about once or twice an hour.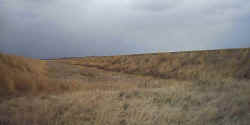 After the Lonetree WMA section the canal starts again. This is a picture of the cut that was made but there's no water.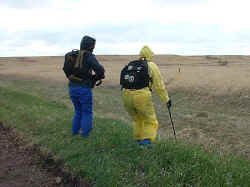 A cold front has also come through and there is a low pressure area in Canada that is bringing 20 degree below normal temperatures. The wind is blowing at 20-30 MPH. The wind chill makes it feel like its in the 20's.
The girls bundled up and hiked but it was too cold. They have taken a couple of days off to allow it to warm up a little.
We have now moved to New Rockford, ND and are staying at the Bison Lodge ( http://newrockford.com/business/bisonlodge/ ) . This is a small motel with 7 RV spaces. The cable TV is not hooked up in the campground so we can get one channel. We're glad we brought along some movies.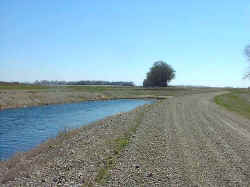 The canal ends just north of New Rockford in the middle of the fields. From here until we reach Lake Ashtabula the trail follows roads, both gravel and paved. I think only 25% or less of North Dakota roads are paved. When the road is paved they can bike but on gravel they walk.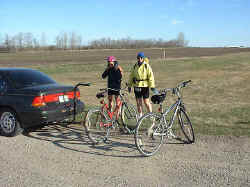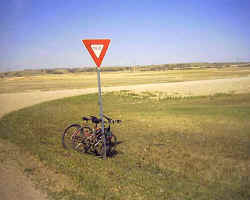 They tried biking on one of the gravel sections one day and weren't making good progress when Adele's chain came off. Not knowing how to fix it and not being able to get John or me on the cell phone, they decided to chain the bikes to a sign and walk. A farmer who was moving hay bales stopped and fixed it for them just as we drove up. John thanked him, we loaded the bikes on the car, the girls continued hiking and John and I went to lunch.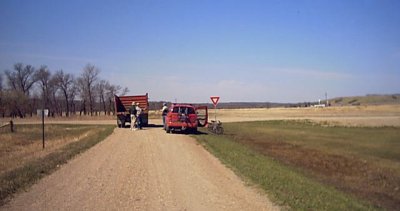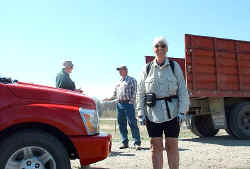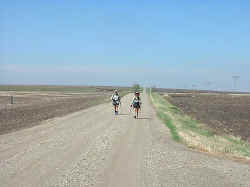 We have now moved to Cooperstown, ND and are in the city park. They have 6 sites next to the volleyball and horseshoe courts. Again we are the town oddity. Everyone drives past to check us out.
The wind never stop blowing here. It has been 15 -20 mph every day. With the lower than normal temps the wind chill makes it downright chilly.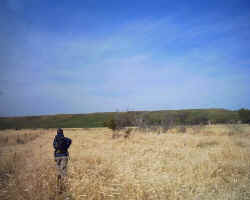 When they started hiking around Lake Ashtabula (Indian for Fish River) it had rained the day before. The field they are hiking through here looks dry but there's a couple of inches of water hidden there. After a while Judy looked at Adele's feet and thought she had gotten into burrs. On closer inspection it turns out that they were ticks, 50 or more of them crawling up her shoes and socks. Judy had then too. They picked them off and sprayed with DEET. They couldn't stop and sit down for a break or lunch because the ticks would immediately jump on them.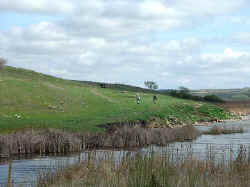 The trail along the lake is very scenic. There are many kinds of birds, even white pelicans. The lake was created by the Corps of Engineers built dam on the Sheyenne River . We stayed for 2 days at one of their campgrounds along the lake. The lake is about 27 miles long. More info on the lake at : http://www.mvp.usace.army.mil/docs/rec/ashtabula.pdf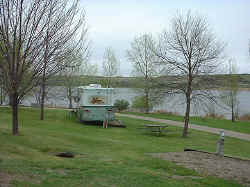 The trail follows the Sheyenne River for most of the rest of North Dakota. More information on the area can be found at: www.hellovalley.com
Another cold front came through and became windy, rainy and cold. They decided to take a day off so we decided to move to Valley City, closer to food and civilization. The weather got worse, today it's 27 degrees with a 30-40 mph wind. At least it's not raining like yesterday. We are staying at the Wagon Wheel Inn and RV park in Valley City. http://www.wagonwheelinn.com/ It looks like we will be here for a while until it gets a little warmer. They can then go back to the lake and continue hiking.