THE ADVENTURES OF PLATY AND THE GANG

New York
(click on pictures for a larger view)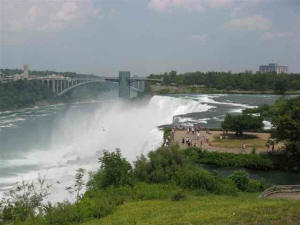 When the weather in Ohio got too warm, Judy thought we should go somewhere cooler. She picked western New York. It has lake effect snow so it should have cool breezes off the lakes. WRONG!! The day we arrived they began experiencing a record heat wave. It was actually cooler in Florida. We were planning on biking on the Erie Canal bike path but it was too hot for that. We did go to Niagara Falls. It was hot there also. We had to park in downtown because the park was full. We walked out to the Top of the Falls restaurant and had lunch. There were really long lines at the Maid of the Mist boat ride and the Cave of the Winds.
We had visited the Falls in 2000 and were able to walk to the Canadian side for the views there. Without passports we couldn't do it this time and it was too hot anyway.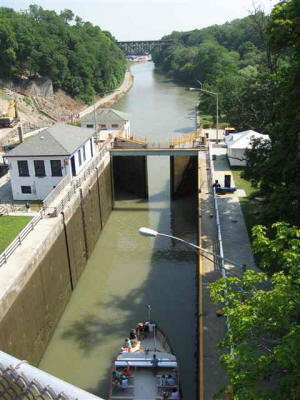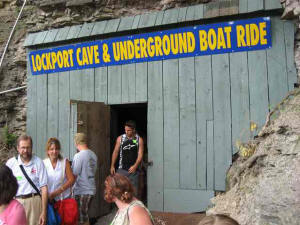 Since it was so hot, we thought that the Cave Tour in Lockport would be a cool place to visit. It's actually a tunnel that was dug in the 1850's as a water source for water turbines to power three factories. The tour itself was cool because of the tunnel's 55 degree temperature but we had to wait 45 minutes for the tour to start and then walk down 150 steps and along the canal in the hot sun.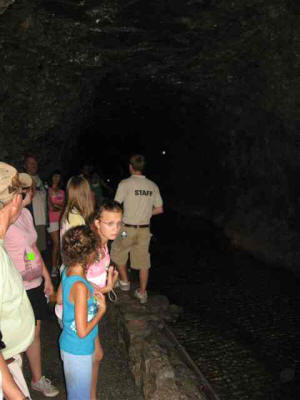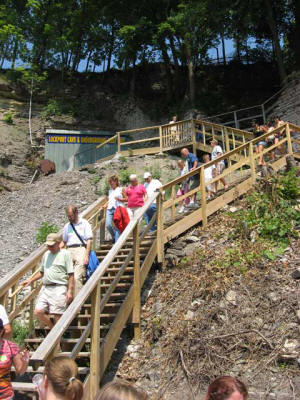 We got a phone call from John & Jane Canfield. They were on their way from Texas to Iowa for a Winnabago rally and asked what we were doing. We all decided to meet someplace cooler and visit for a while. We chose Silverton, Colorado. It's over 10,000 ft. elevation and has current daytime temps in the 50's. So we're now headed for Colorado!!!

Send Email to: bob@bgeisler.com