THE ADVENTURES OF PLATY AND THE GANG

Going to Texas
(click on pictures for a larger view)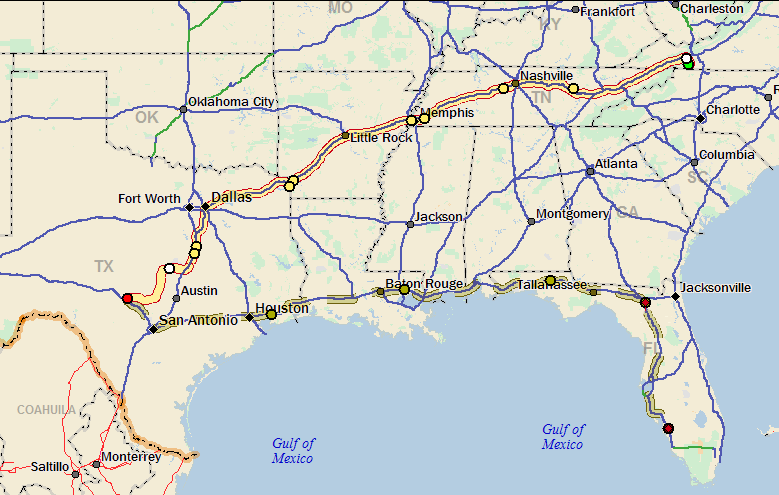 We left Virginia on 10/4 to return to Florida by way of Texas. We had wanted to see the Canfield's ranch and decided now was as good of time as any. We ha planned on visiting last year when we left Colorado but the timing wasn't right. Judy had gotten altitude sickness and we cut our trip shorter than planned.
The trip took 5 days to travel the 1400 miles with the following stops: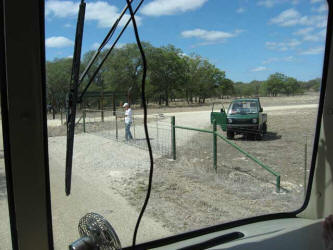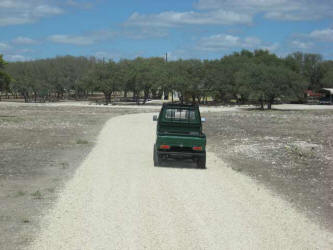 We arrived at the Canfield Ranch (a gated community) on 10/8. We were met at the gate by a friendly attendant who the escorted us to our full hookup site.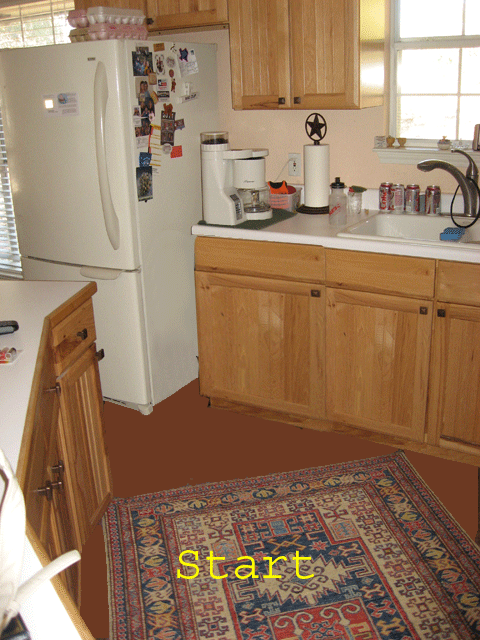 During our stay Bob and John did a couple of projects. The first was to install a couple of electrical outlets in the island in the kitchen. This required cutting a trench in the concrete floor between the island and the cabinets beside the sink. The easiest way was to remove one of the cabinets to make the cutting easier. John decided that since the cabinet was already out it was a good time to install a dishwasher as a birthday present for Jane.
Of course, to cover the trench a new tile floor was needed. Since the stove needed to be removed to install the tile, why not install a new stove to match the dishwasher. It was also a good time to replace the range hood with a new microwave. While we were at the store picking out the range and microwave it was decided to replace the refrigerator so it would match. That's how a simple outlet became a kitchen remodel!!!
The new refrigerator was not in stock and was delivered a week later but was damaged on arrival. Another one will be delivered later.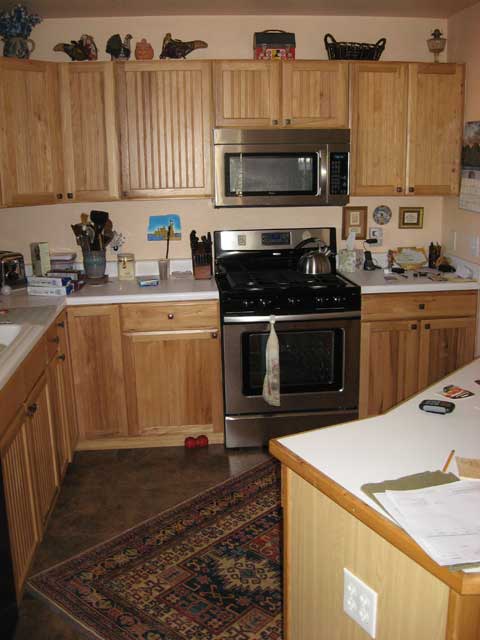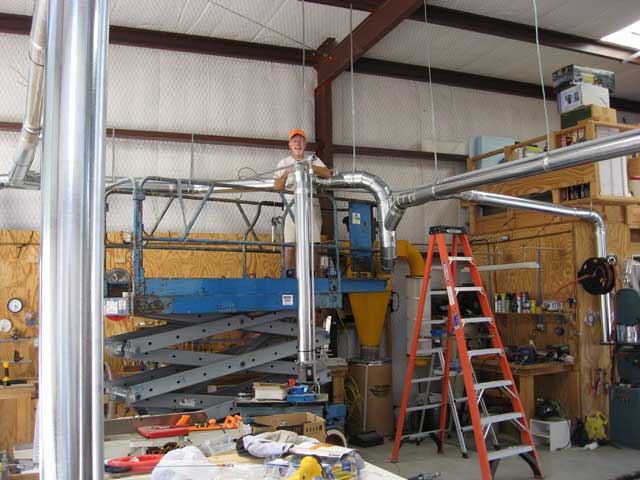 The second project was installing a sawdust collection system for the shop. While we were doing it we also installed 120 and 240 volt electrical outlets at each tool. John had bought a scissor lift that made the job a lot easier.
For a slide show of the completed project click HERE.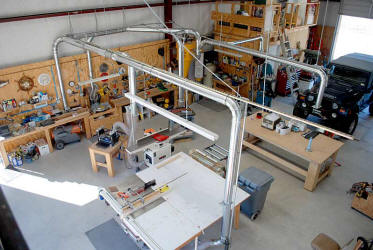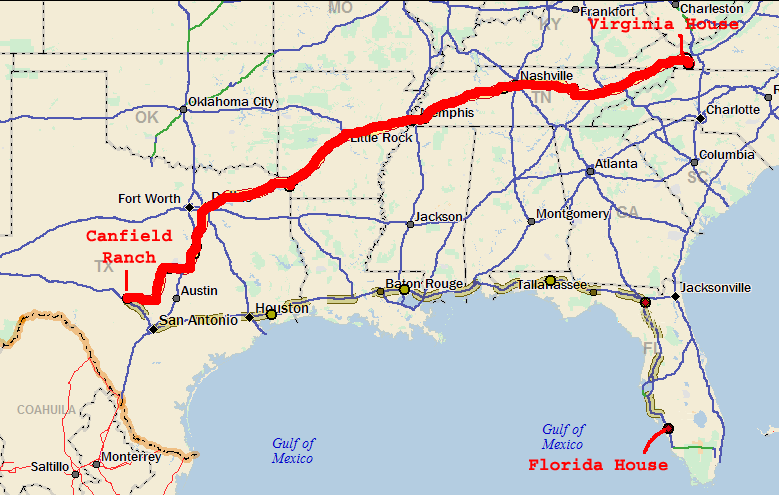 We left on 10/15 for the Florida house. Again the 1400 miles took us 5 days.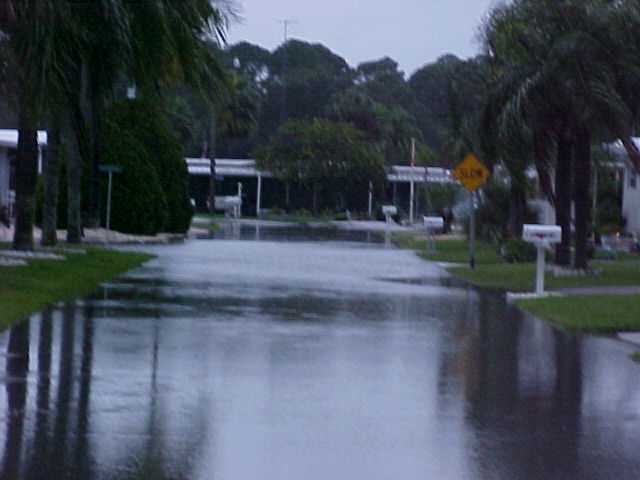 The day before we arrived home the area received over 4" of rain in less than 2 hours, a record. The street drains couldn't handle the deluge. By the time we arrived the next day the streets were dry but the ground was soggy.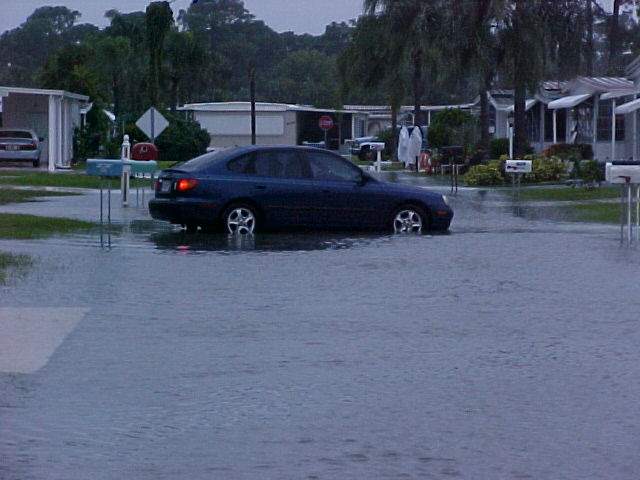 Send Email to: bob@bgeisler.com/a>