THE ADVENTURES OF PLATY AND THE GANG

Hiking the Ice Age Trail 2019
(click on pictures for a larger view)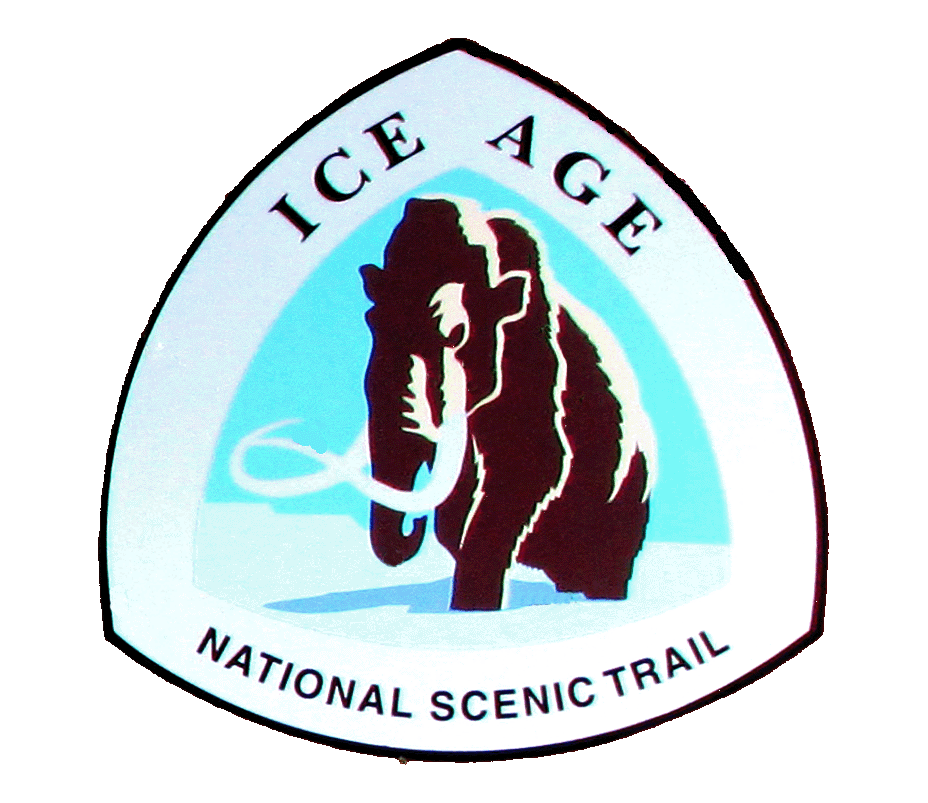 We arrived in Antigo, WI on 5/5 and started hiking on 5/6 with Dan and Ruth.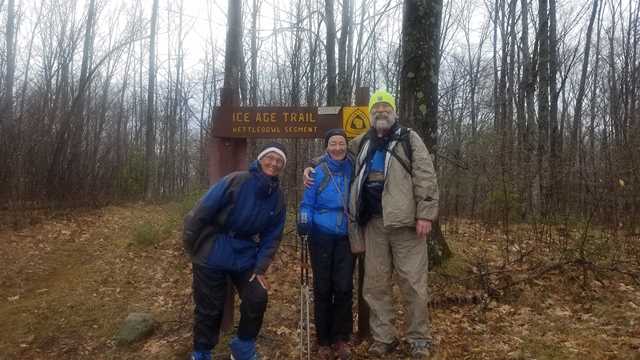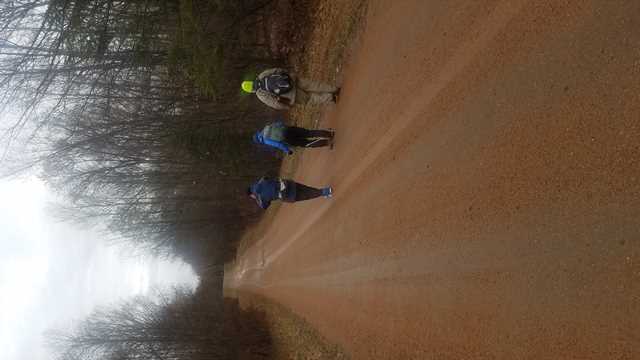 They didn't start where they left off last year but chose to do some roadwalks first due to the wet conditions and snow this early in the year.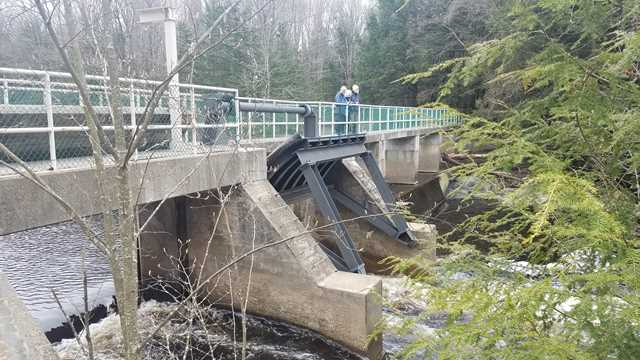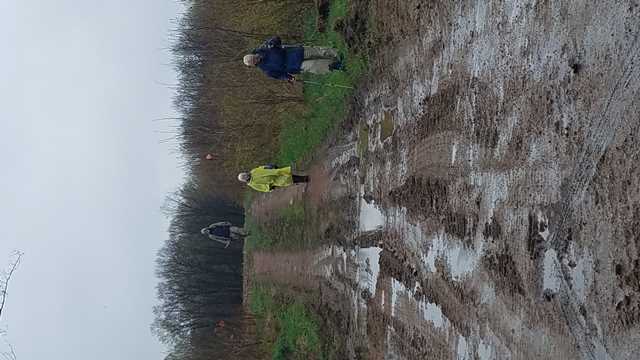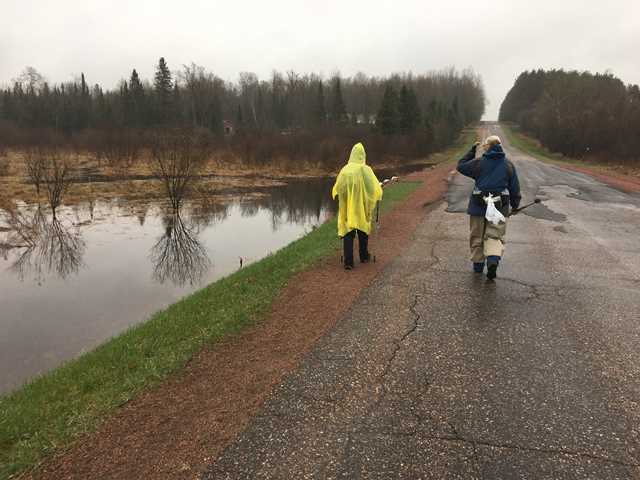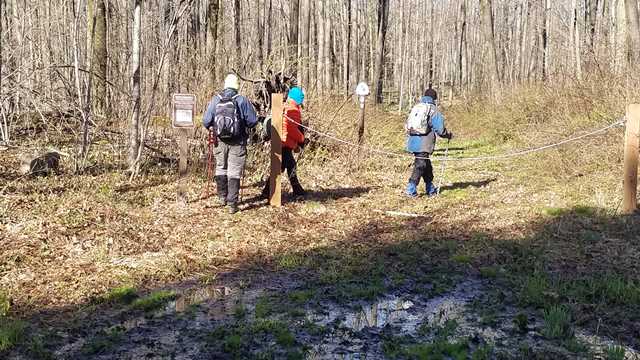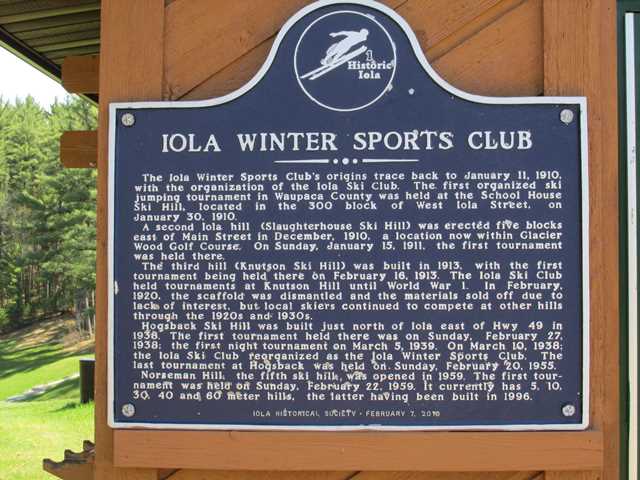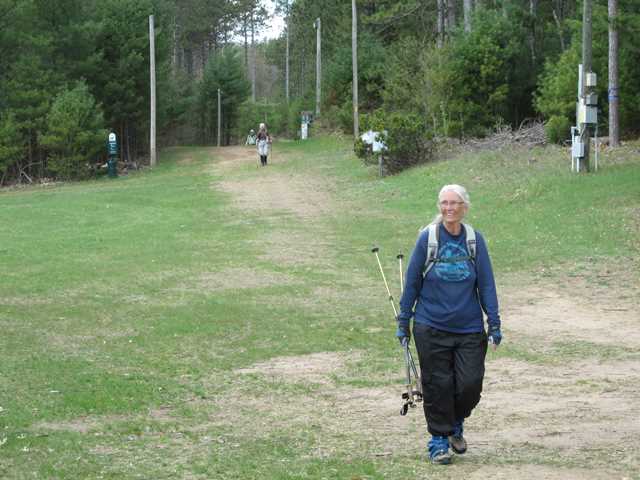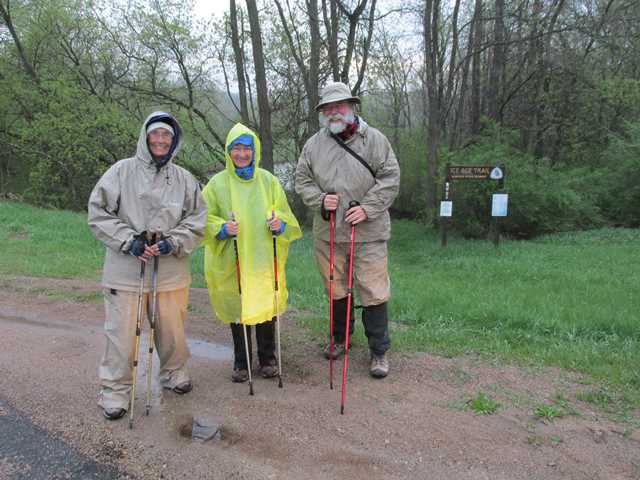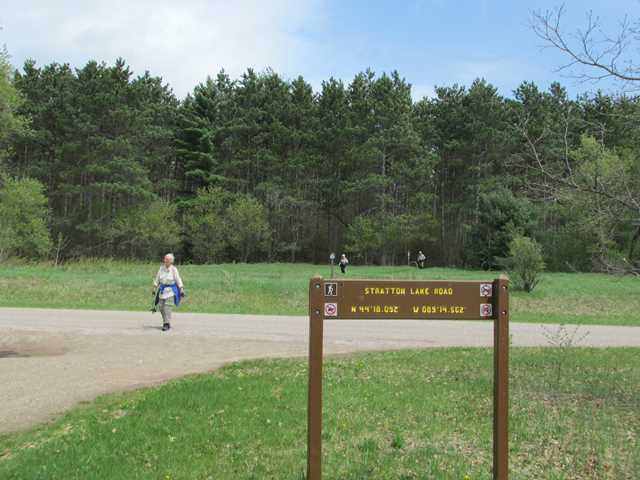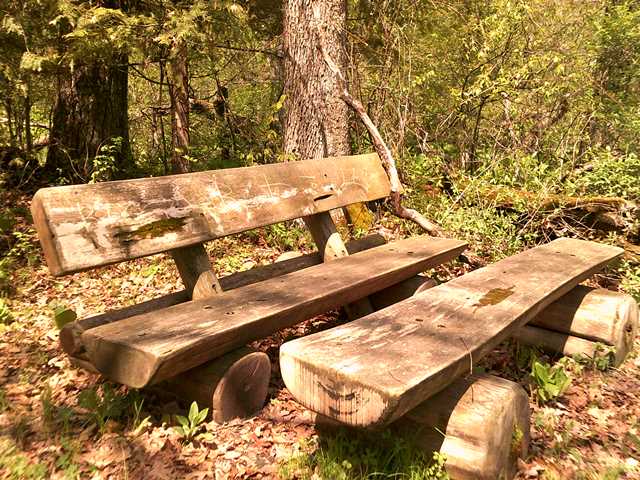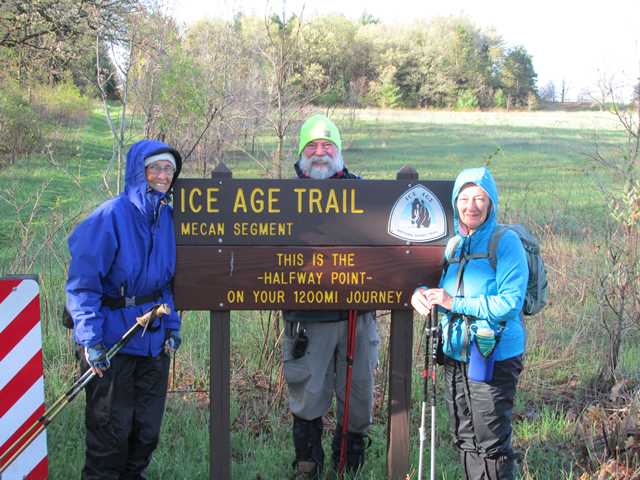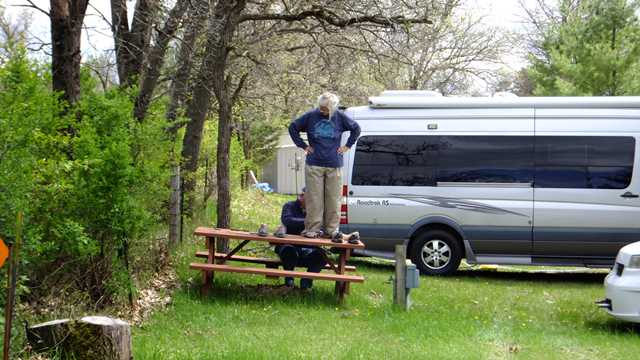 Judy's FrogTog pants were too long so some scissors alterations were necessary.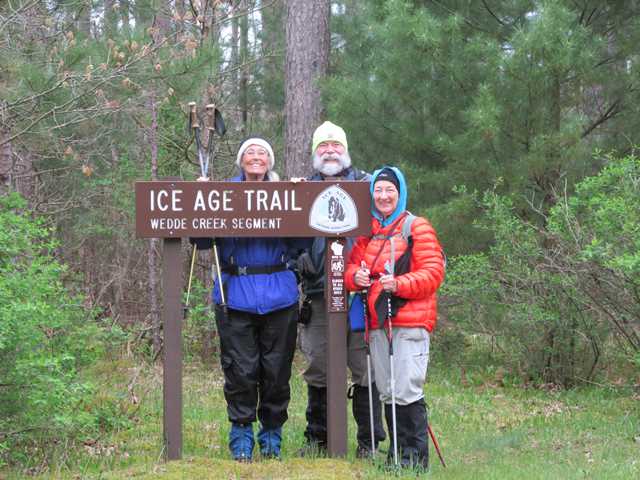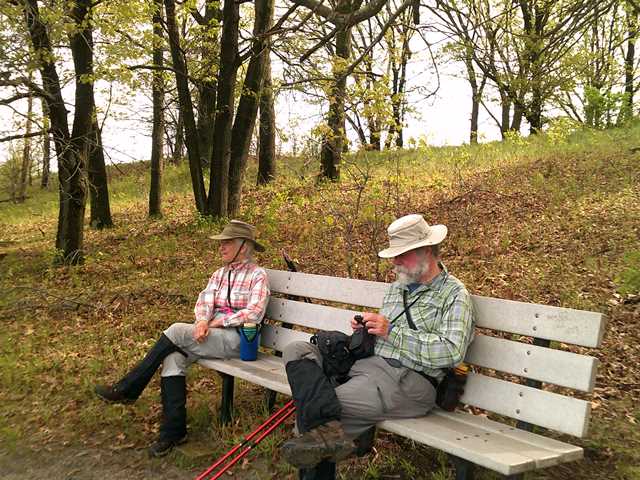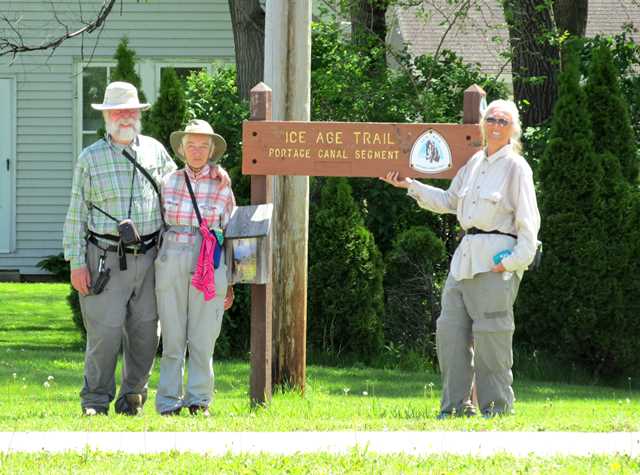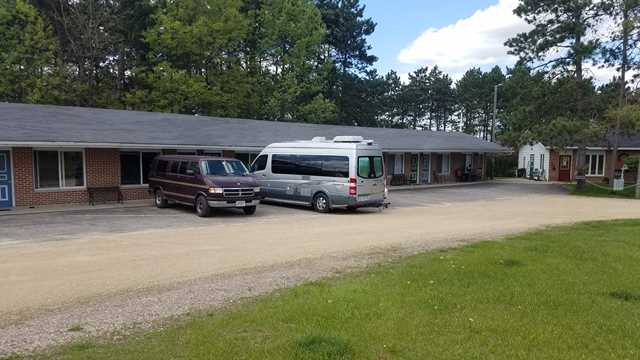 One problem we encountered was the fact that everyone in Wisconsin must go camping on the weekends. Every campground would be full. We resorted to motel camping on Friday and Saturday. Starting on Sunday night the campgrounds would be almost empty.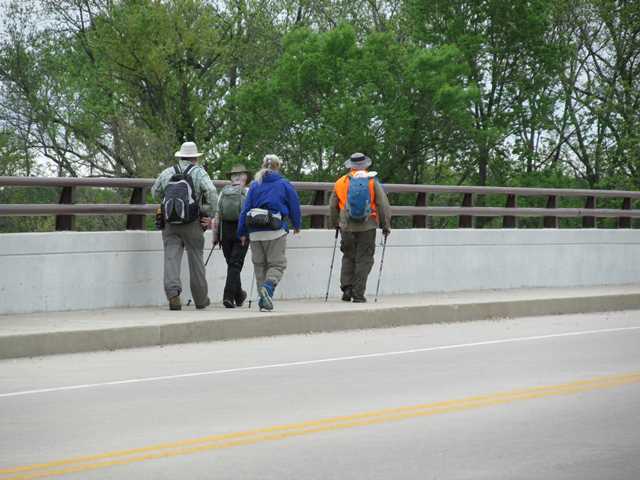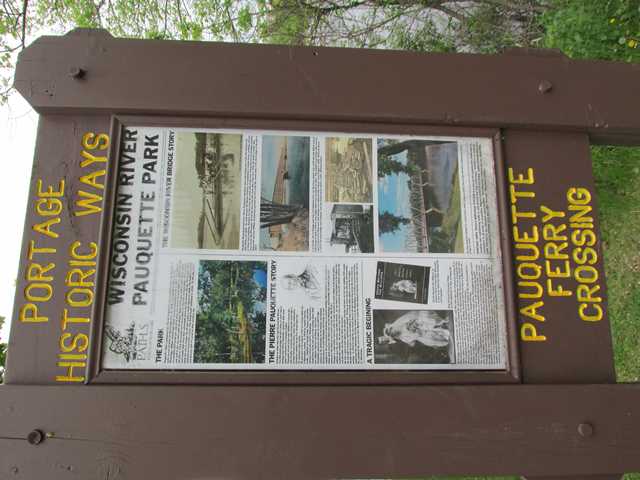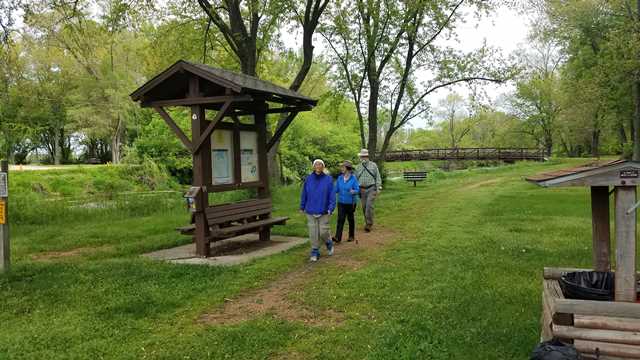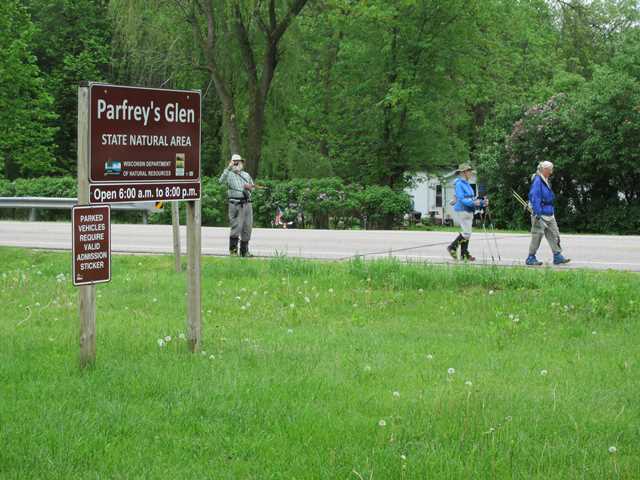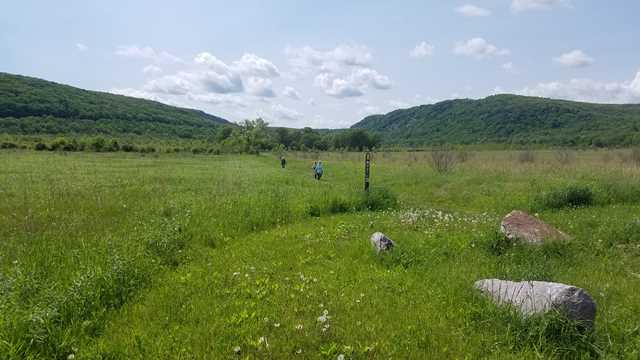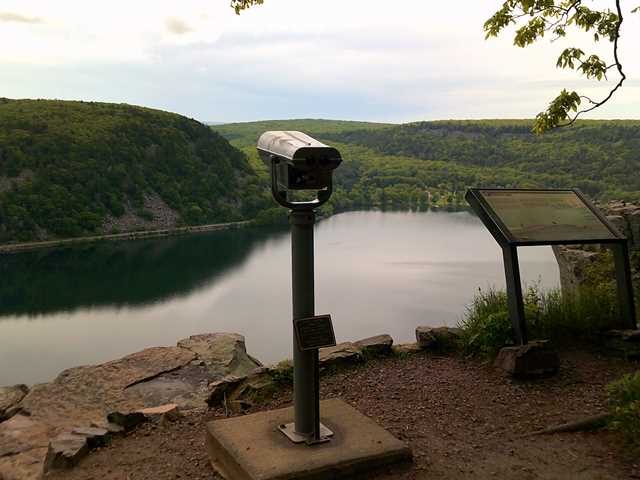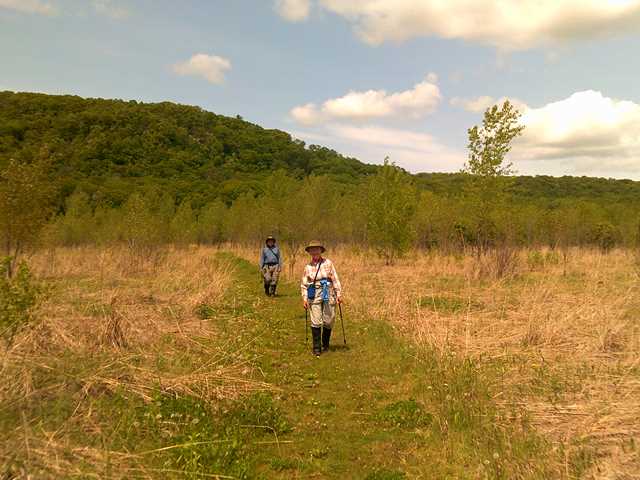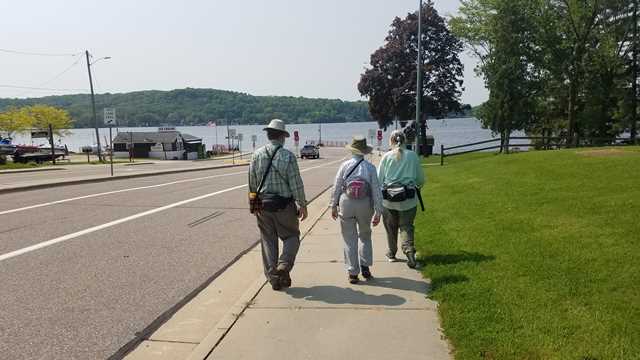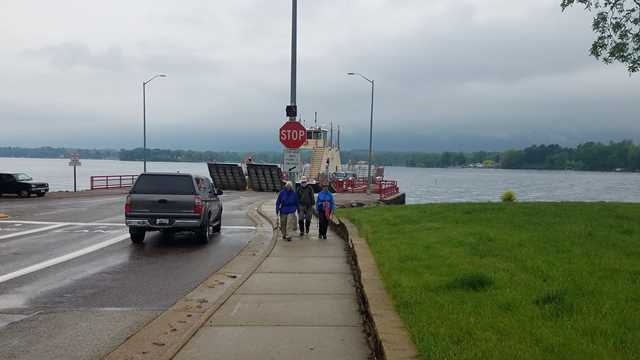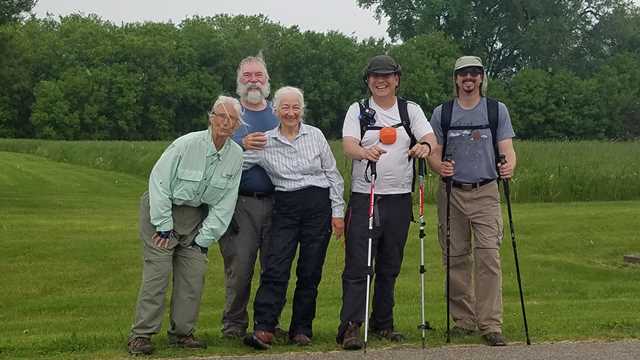 Dan trying to look like a bird in a nest.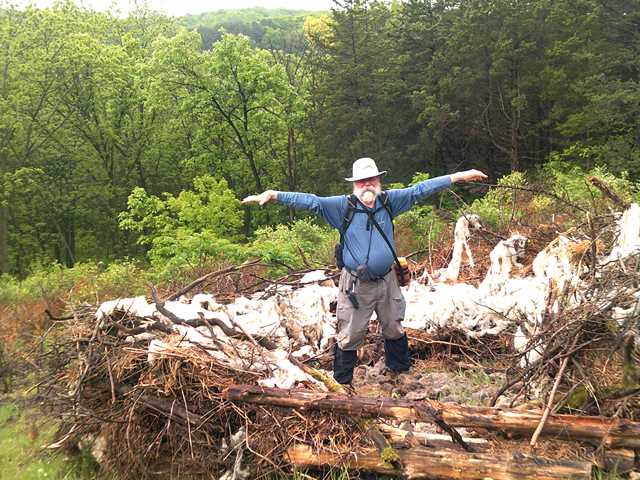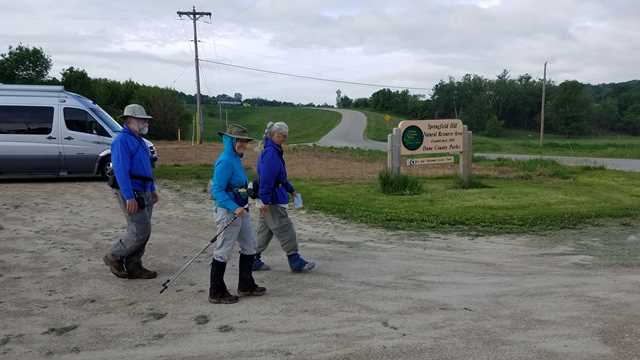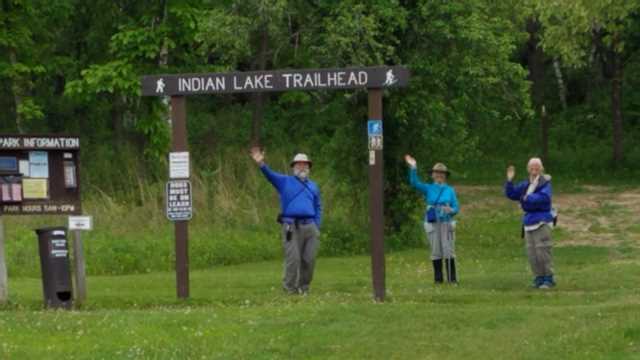 They finished this trip by completing the Indian Lake Park on 6/4.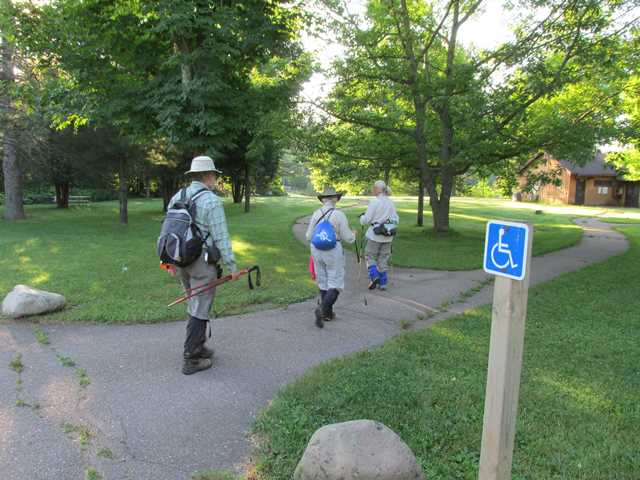 On 7/11 we returned to Rib Lake, Wisconsin to resume hiking. This time they started at Mondaux Dam Lodge where they had stopped in 2018.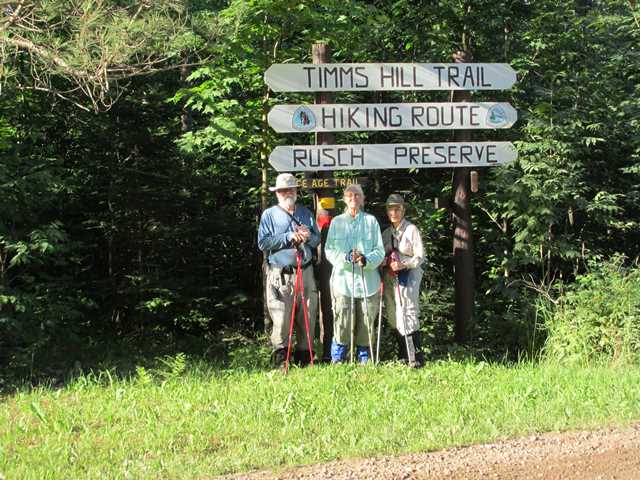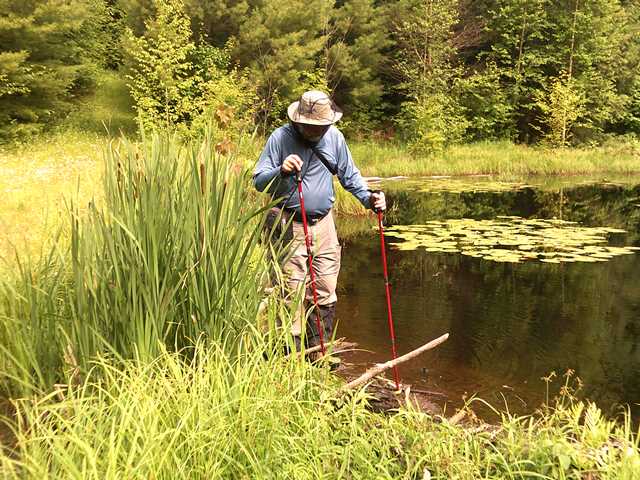 Dan crossing a beaver dam.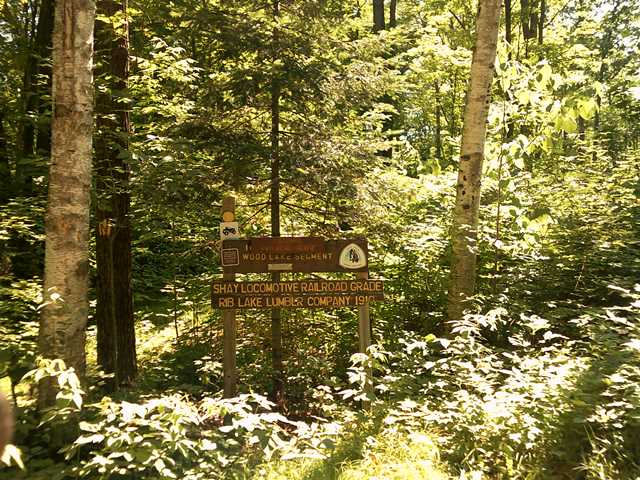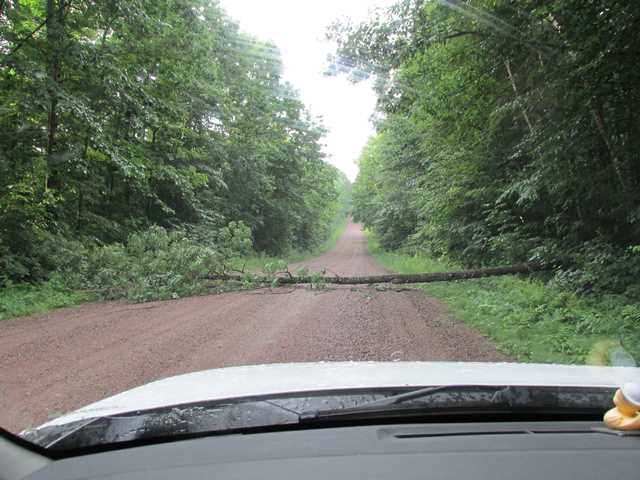 Sometimes it isn't easy to get to the next trailhead. This is the second roadblock of the day. The first I was able to get around. This one meant a 10 mile detour since I didn't have a chainsaw with me.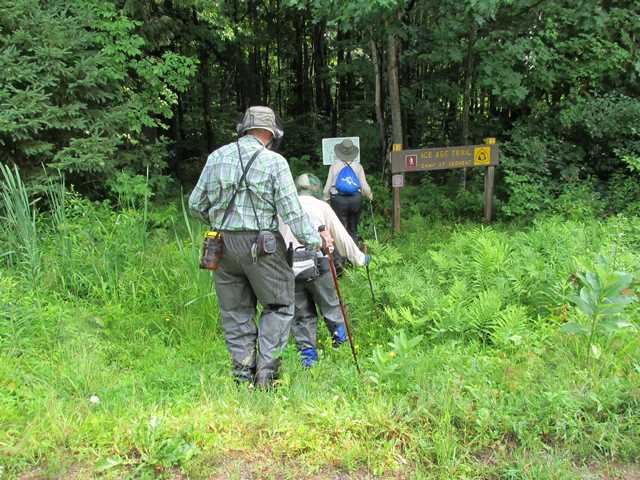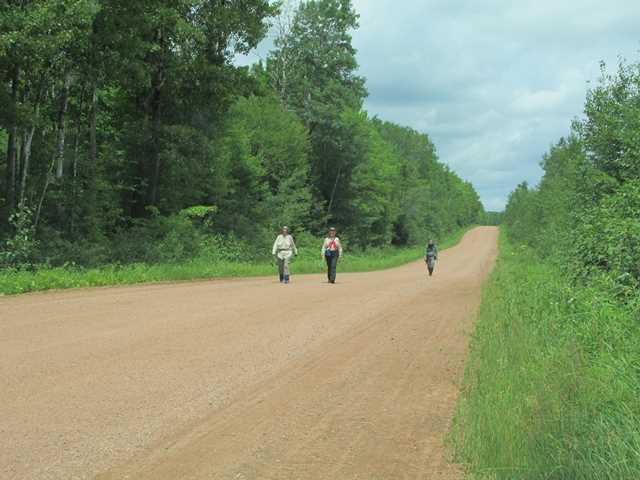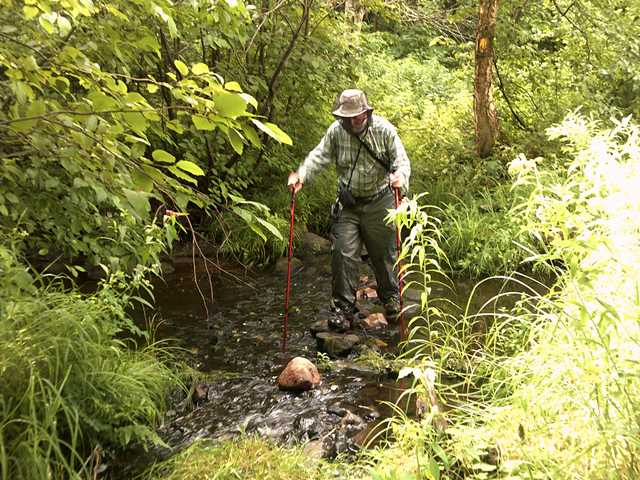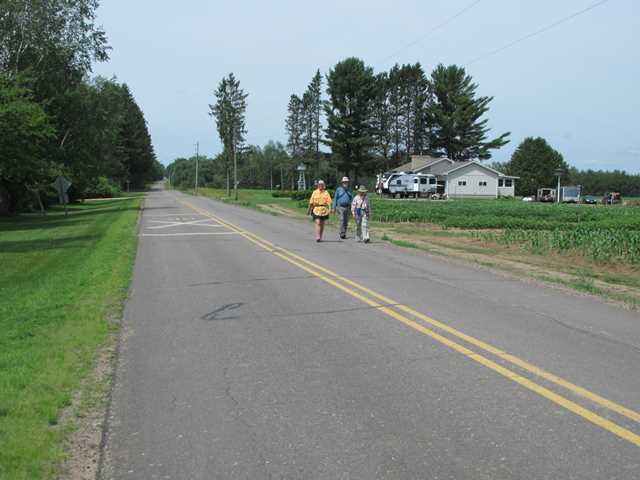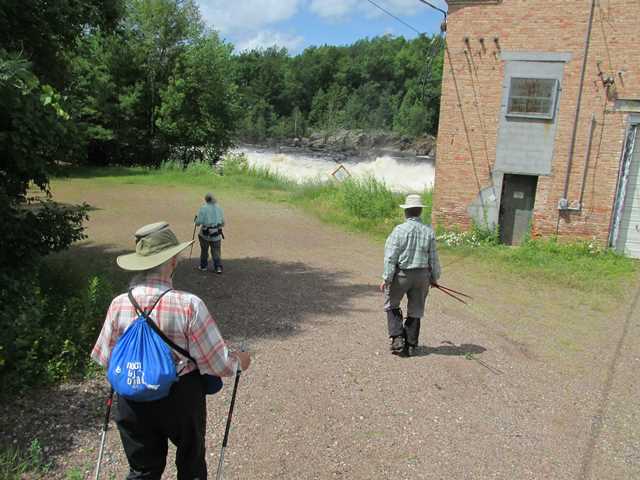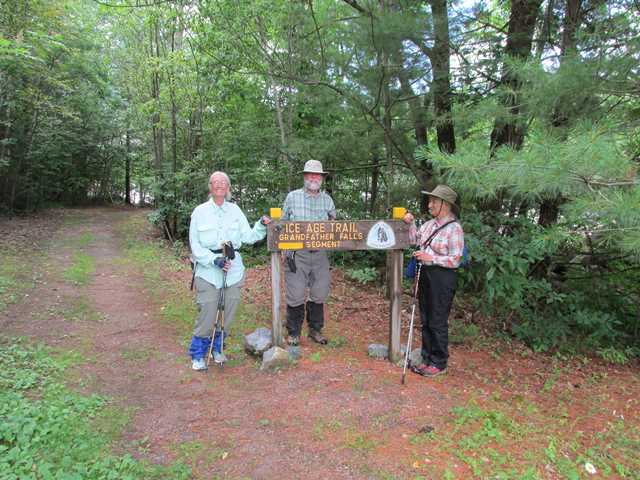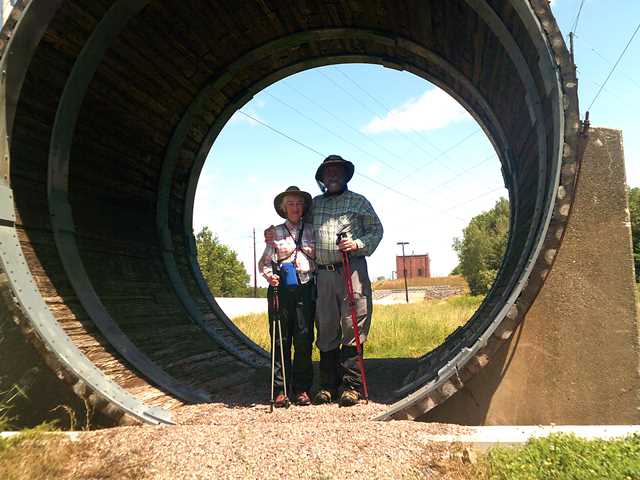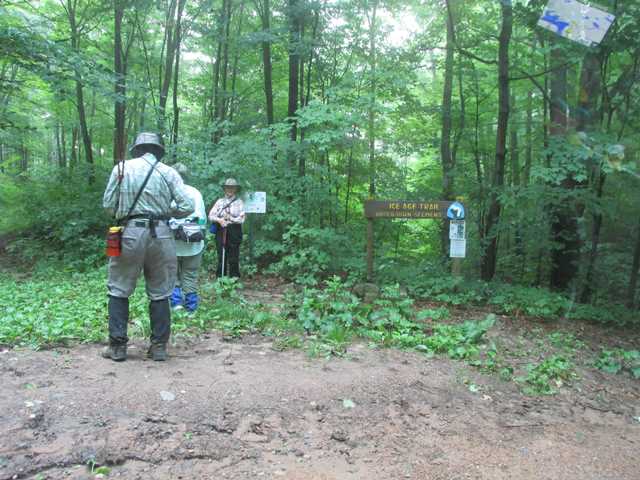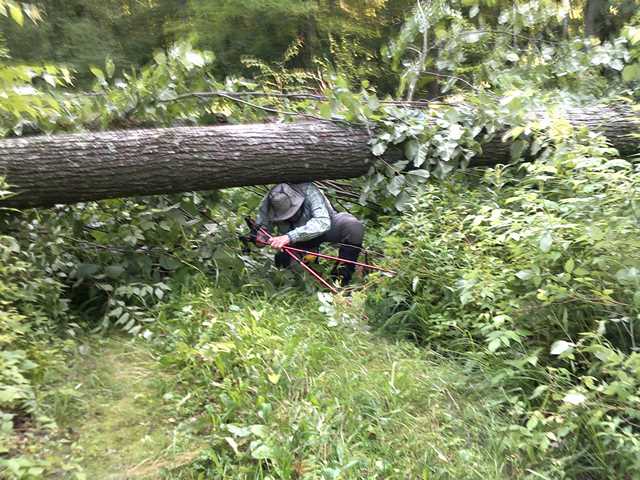 A windstorm came through and blew down a large number of trees. Volunteers were out quickly to clear the path but this took a few days. We got condition reports from other hikers but sometimes these weren't available. In some areas there were so many trees down it was hard to even find the trail.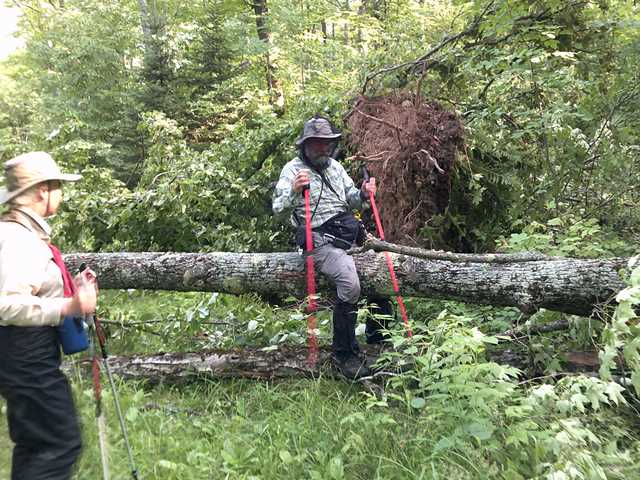 Break Time.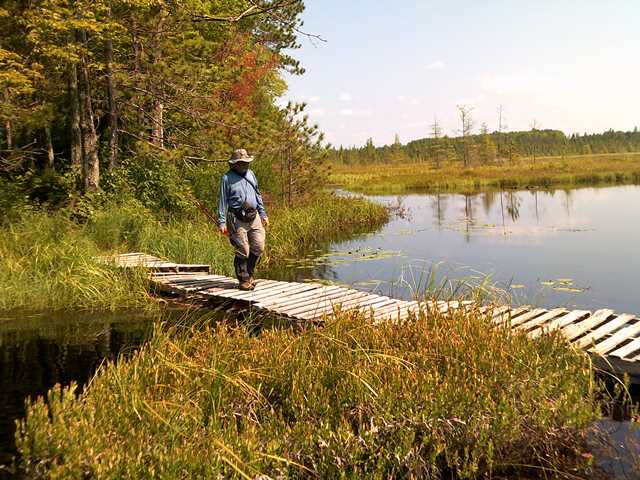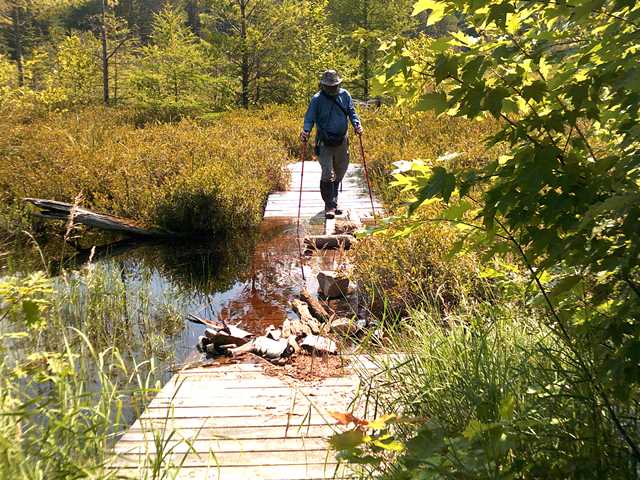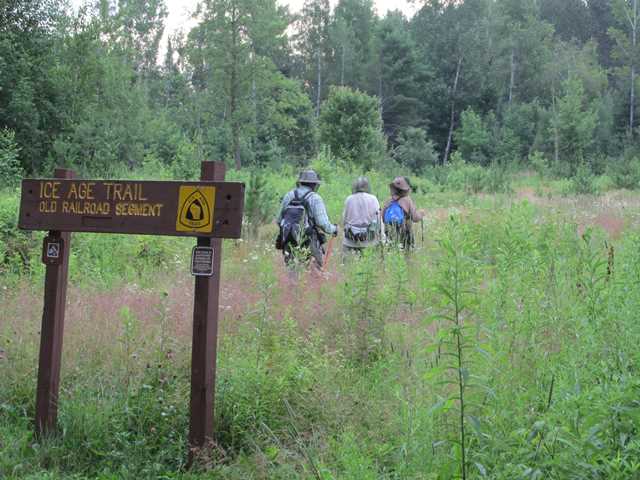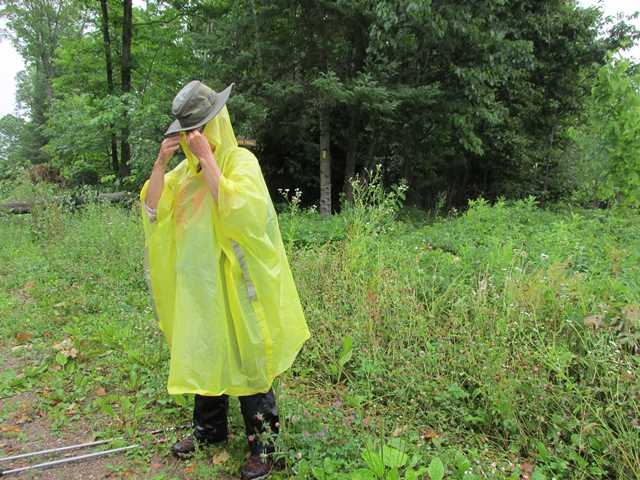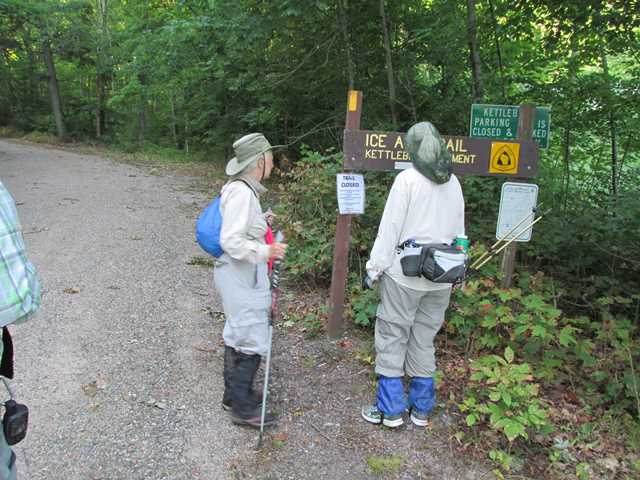 The sign says "Trail Closed due to Logging but they went anyway. Saw no logging.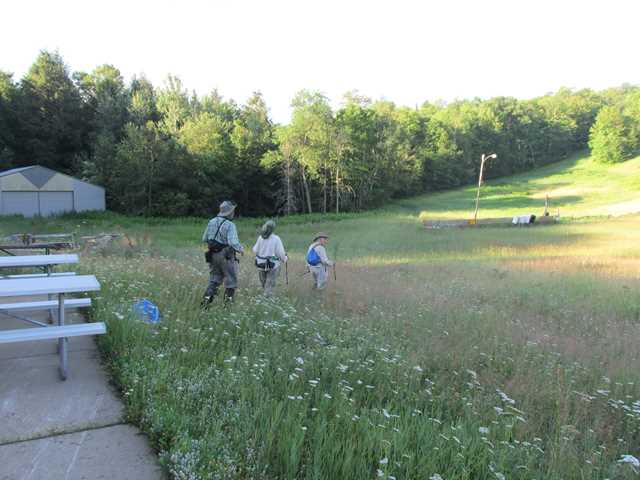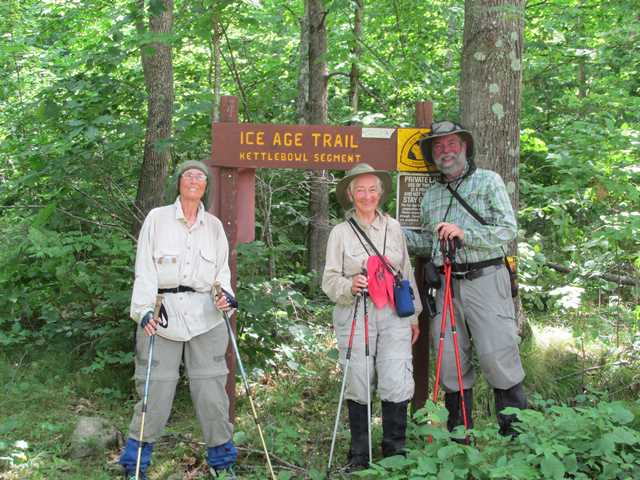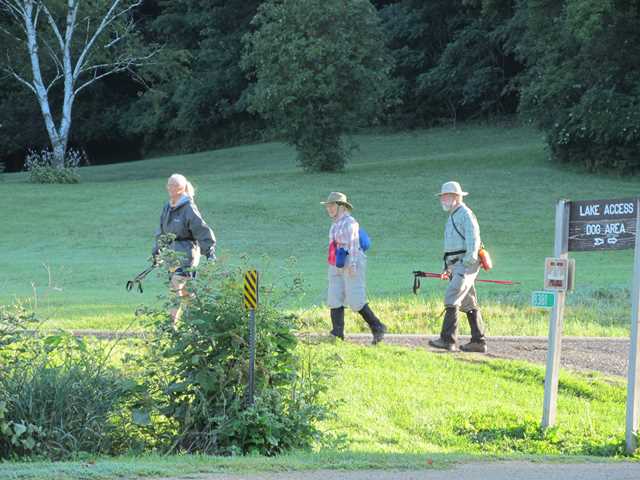 Once they reached the spot where they started near Antigo in May we moved to where they had stopped at Indian Lake and resumed east.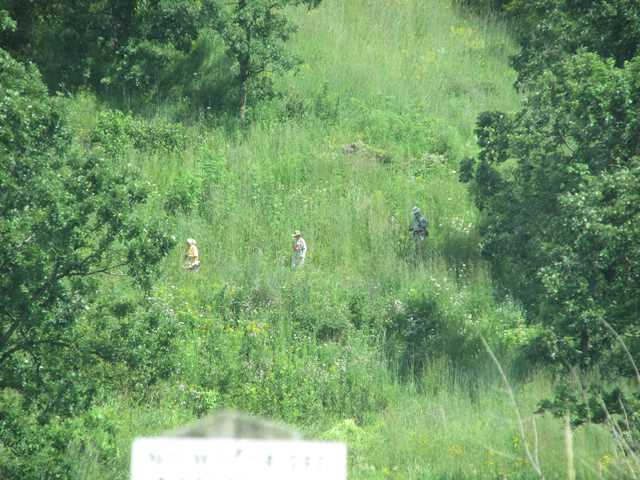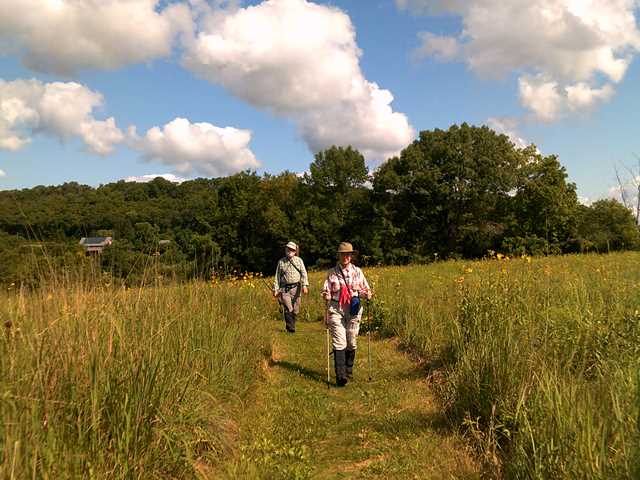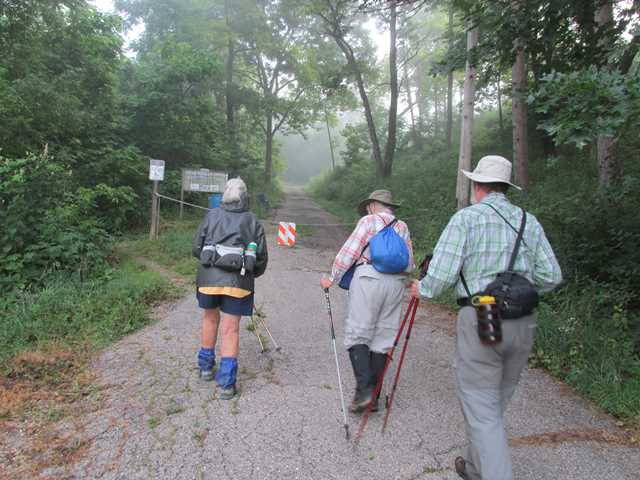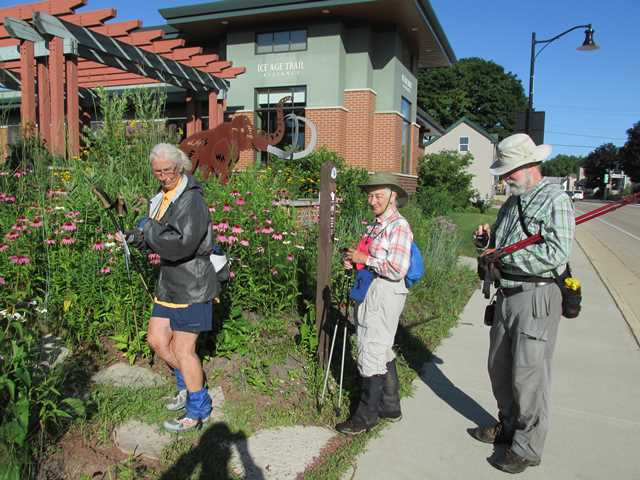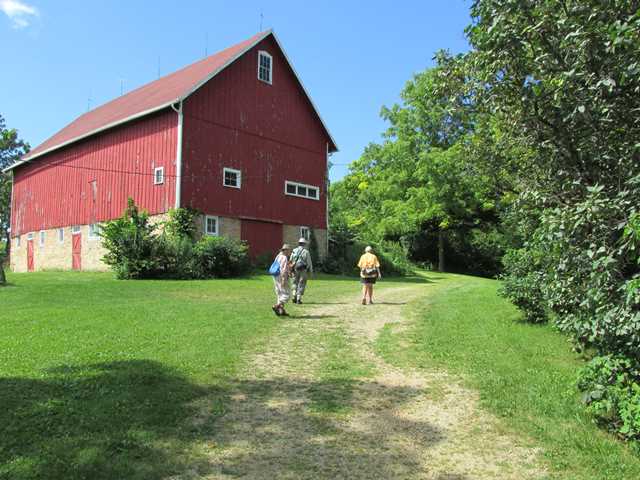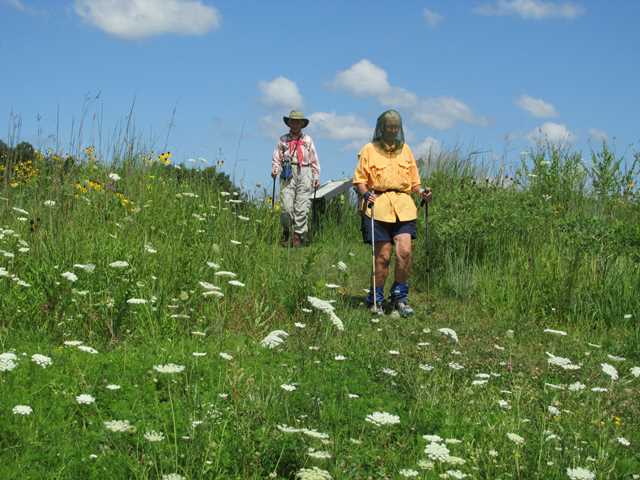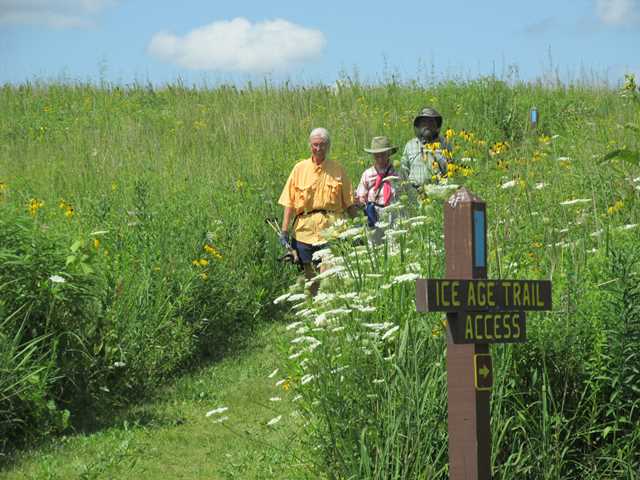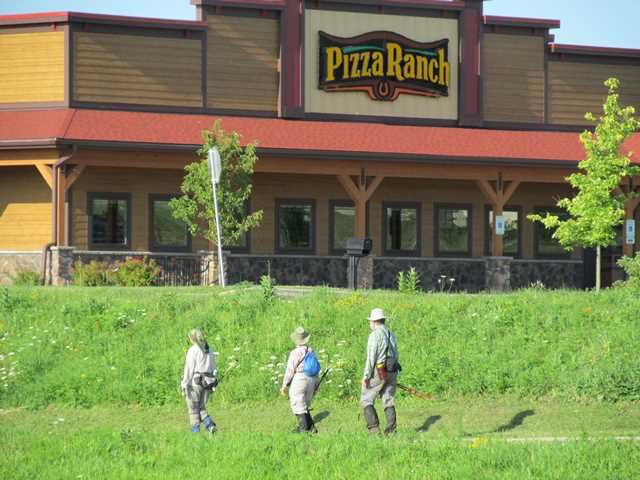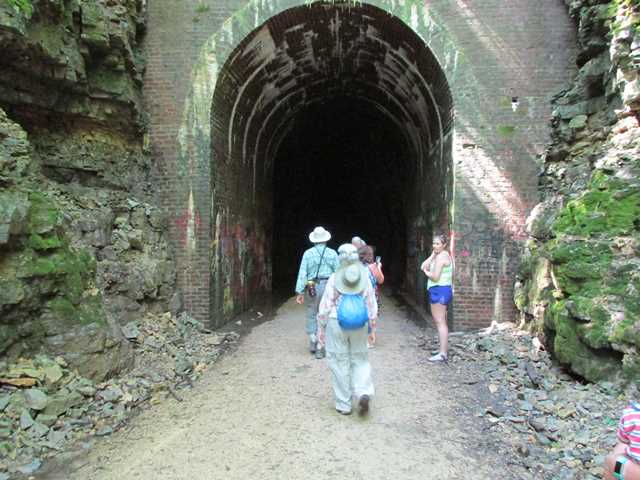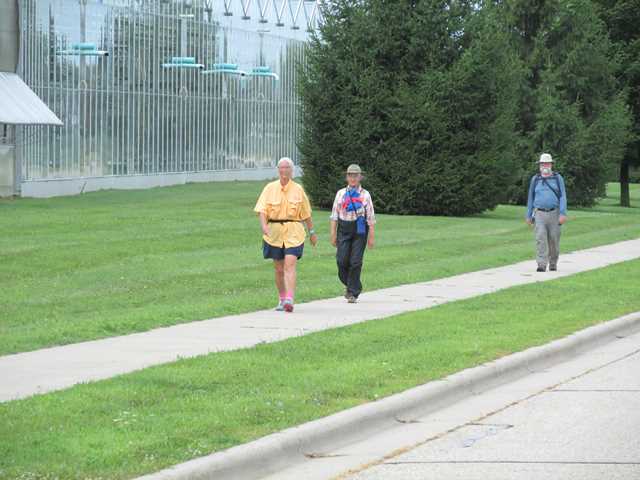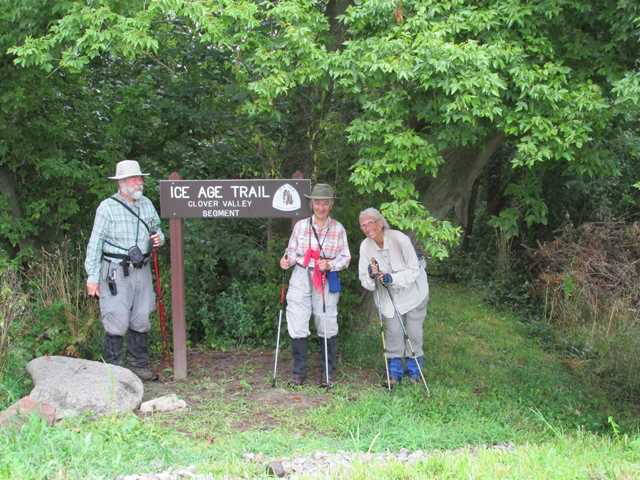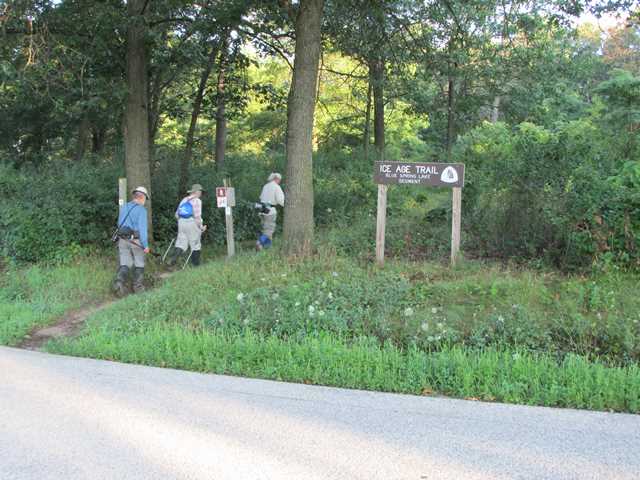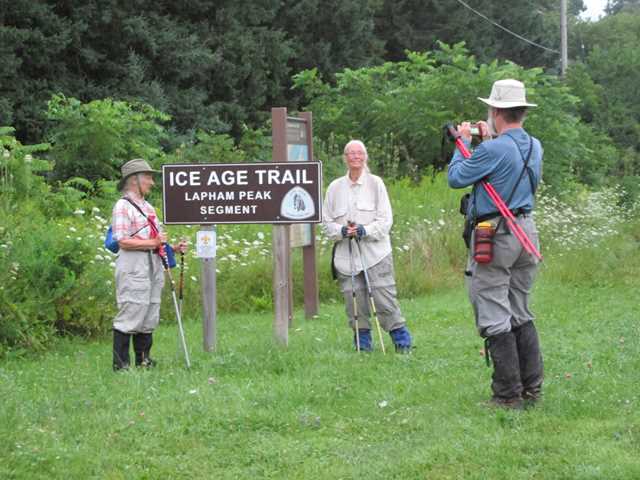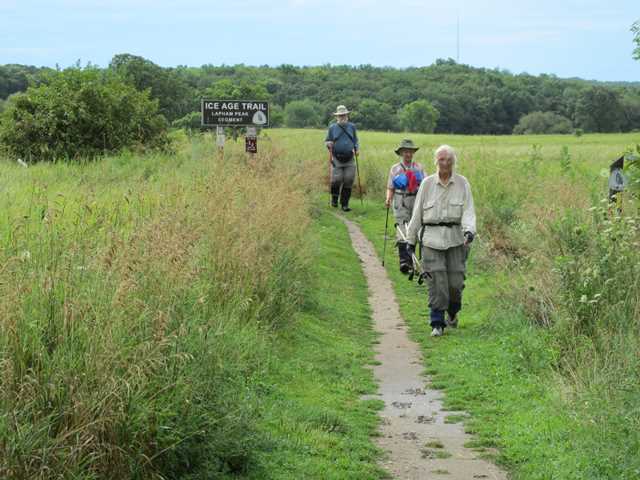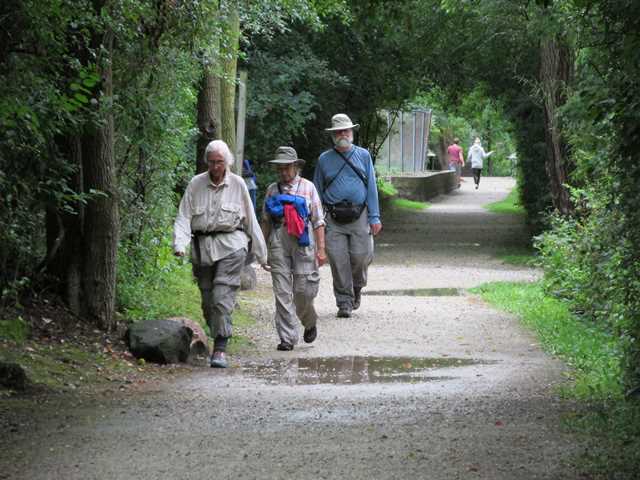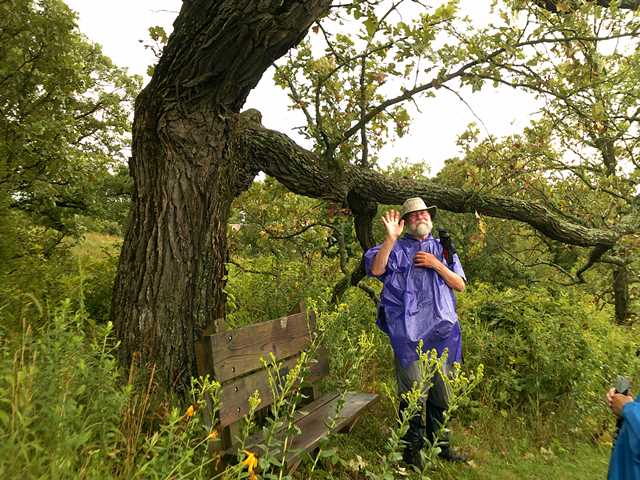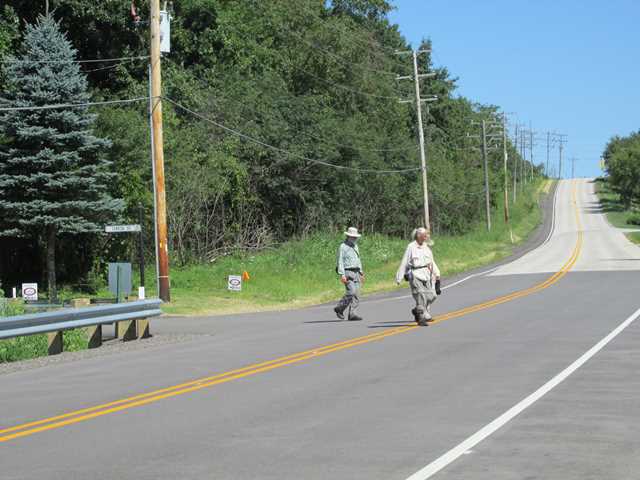 On 8/19 they stopped at Dorn Road. Next year we plan to finish the remaining 236 miles.
---

Send Email to: bob@bgeisler.com