THE ADVENTURES OF PLATY AND THE GANG

At home in Florida and hiking in West Virginia and Virginia
(click on pictures for a larger view)

We stayed in Florida for most of the summer trying to figure out what to do to go somewhere cooler. We picked out a few things to do but with the COVID restrictions we decided it was too much of a hassle and just stayed at home.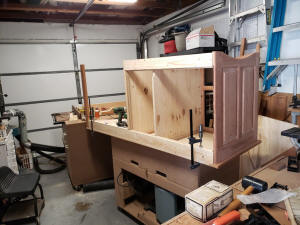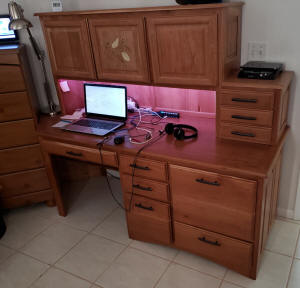 I decided to build me a new desk and work on my shop (mancave) in the garage. Since is was so hot I decided to air condition the garage. Now I can work in the afternoon as well as the morning.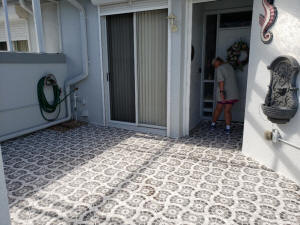 We also decided to install new tile on the patio.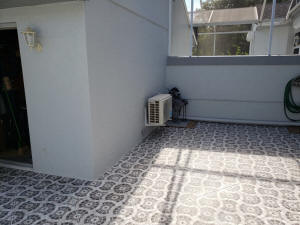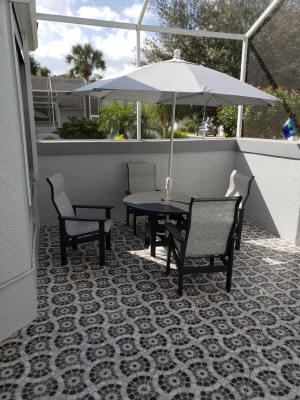 Since we had new tile we might as well get new furniture!!

---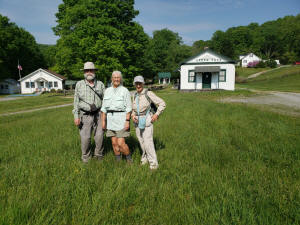 On May 19 we went north to Virginia to meet Dan and Ruth to hike the Virginia Creeper Trail and visit Grayson Highlands State Park. We stayed at Hungry Mother State Park.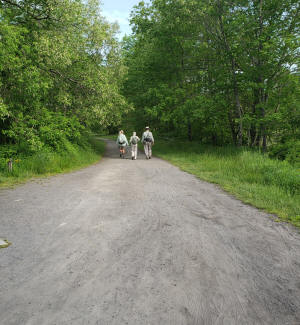 The Virginia Creeper National Recreation Trail is a 34.3-mile rail-to-recreation trail, traversing through two counties from Abingdon, Virginia, through Damascus, and ending just past Whitetop Station in the Mount Rogers National Recreation Area, at the Virginia-North Carolina border.
---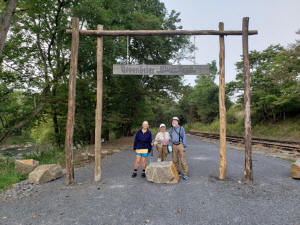 In September we returned north to West Virginia so that the group could hike the Greenbrier River Trail and visit other sights in the area.
The Greenbrier River Trail is a 78-mile former railroad now used for hiking, biking and horseback riding. It is the longest trail of its kind in West Virginia. The trail provides many breathtaking views as it passes through several small towns, crosses 35 bridges, goes through two tunnels and cuts through some of West Virginia's most remote areas. The Greenbrier River Trail is one of 50 Millennium Legacy Trails in the United States, and was rated one of the top 10 hiking trails in the country by Backpacker Magazine. Part of the Greenbrier River Trail lies within a National Radio Quiet Zone so cell phones do not work.
Droop Mountain Battlefield State Park is part of the Civil War Discovery Trail, which links more than 300 historical sites in 16 states. Dedicated in 1928 as West Virginia's first state park, Droop Mountain is known for its reenactments of the Battle of Droop Mountain, the last major American Civil War conflict in West Virginia. Reenactments occur in October of even-numbered years. The park also provides hiking trails, picnic shelters and play areas for use any time of the year.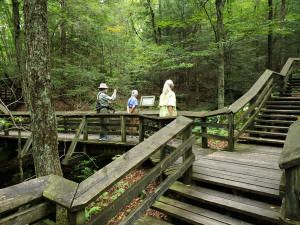 Beartown State Park is a 110-acre natural area located on the eastern summit of Droop Mountain in northern Greenbrier County and a small portion of Pocahontas County. Beartown is known for its unusual rocky formations, massive boulders, overhanging cliffs and deep crevices. The park's main attraction is a half-mile boardwalk, which showcases these spectacular sights.