THE ADVENTURES OF PLATY AND THE GANG

Roadtrek
(click on pictures for a larger view)

On 10/15/2013 we traded our Safari Trek in and purchased a 2008 Roadtrek. The old Trek had served us well over the last 13 years but it was time to get something smaller and hopefully more reliable and economical. Since we are no longer full timing and just are in it a few days at a time the smaller size seems better. 22 MPG versus 10 sounds better also!!
It's built on a Dodge/Sprinter chassis with a V6 Mercedes diesel engine and has only 32,000 miles on it.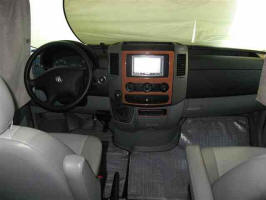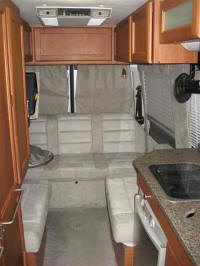 The rear has a electric operated sofa that makes into either twin beds or a king if you use the filler.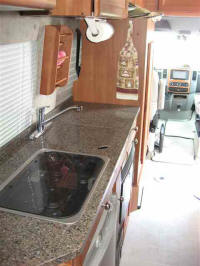 The galley has a 2 burner stove, sink, small refrigerator, and a convection oven.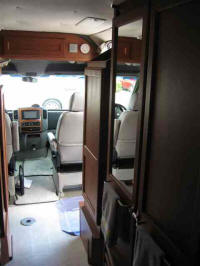 The bathroom is opposite the galley and has a sit down wet shower.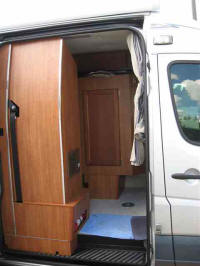 Normally there are 2 additional seats behind the drivers and passenger seats but ours has the optional wardrobe and storage cabinets instead.
This is a YouTube video of a similar unit:


Send Email to: bob@bgeisler.com