THE ADVENTURES OF PLATY AND THE GANG

Cheyenne, Wyoming
(click on pictures for a larger view)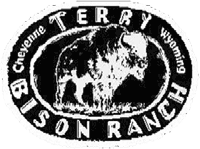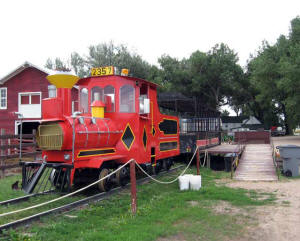 On 8/1 we all moved to the Terry Bison Ranch just south of Cheyenne, Wyoming. It is a 27,500 working bison ranch with a tourist section containing a campground, cabins, restaurant, trading post and all sorts of touristy things.
We took the train ride through the animal pens out to the bison herd. The train is a homemade contraption with a diesel engine and truck rims for wheels. Very clever!! They used to use busses but often got stuck and had to be pulled out. They built several of the trains with open cars for the summer, closed cars for the winter and a dining car for Sunday lunch tours. They throw feed pellets to the animals while passing so you get a good show. The ranch has a herd or 5,000 bison, the second largest in the U.S. They sell the meat and you can even arrange a bison "hunt". They drive you out in a truck, point at the bison and you shoot it. You then are the proud owner of a dead bison that you are responsible for field dressing and removing. They will take care of the hide and entrails. They sell the skulls and hides in the trading post. What a deal!!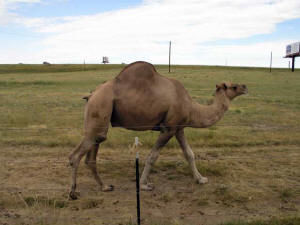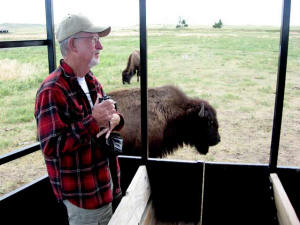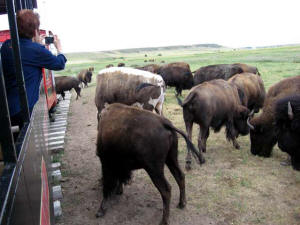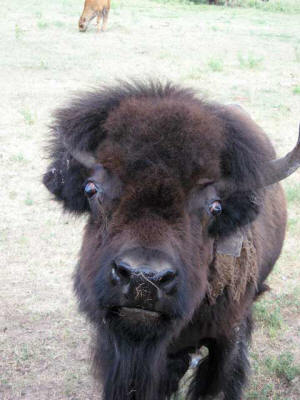 Cheyenne Depot Museum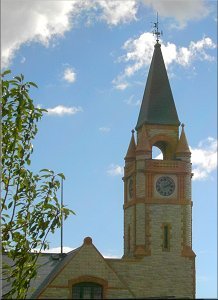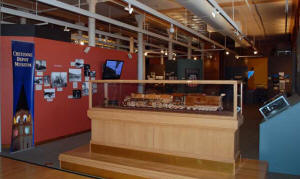 Cheyenne is big on two things, trains and cowboys. We visited museums for both. The Cheyenne Depot Museum is housed in the newly renovated Union Pacific Depot in downtown Cheyenne. The museum tells the story about the establishment of Cheyenne during the construction of the Transcontinental Railroad, the operation of the Union Pacific Railroad and the history of the construction of the Union Pacific Depot.

The Nelson Museum of the West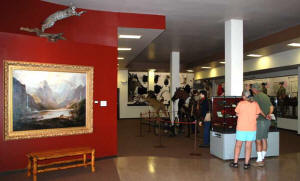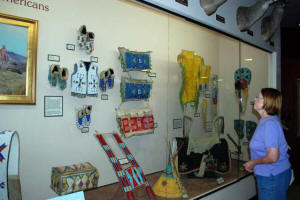 The Nelson museum is dedicated to the preservation of fine Cowboy and Indian collectibles and fine art of the West. A research library of over 3,000 volumes is part of the collection as well. The museum is designed to house over 20 different exhibits, some permanent and some rotating.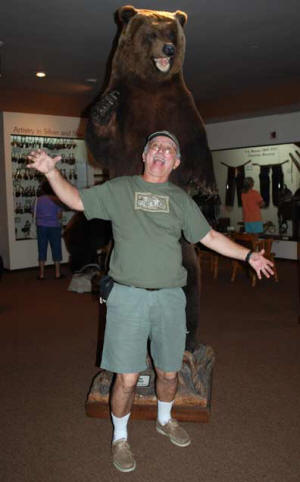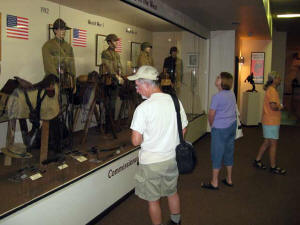 There were gun collections, spur collections, Indian collections, boot collections, cowboy hat collections, stuffed animals, saddles and law enforcement items.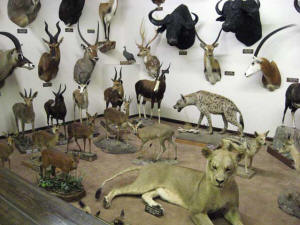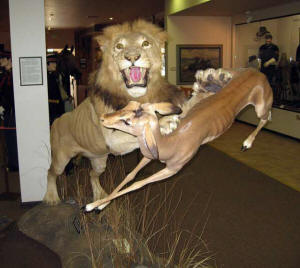 We also visited the Wyoming State Museum but since they don't allow cameras we have no pictures. It's a very nice display of everything about Wyoming and it's history. Judy was upset because some of the displays contained items that we either now own or had a one time. When your stuff shows up in a museum you must be old !!!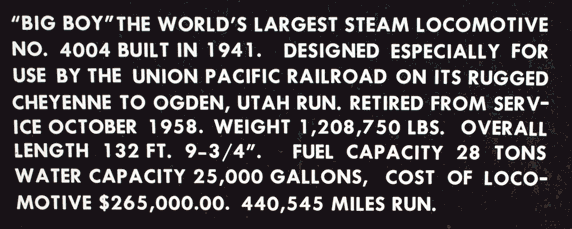 We went to the park where Big Boy is located after reading about this steam engine at the Depot Museum. This thing is huge.

After a few days at the Bison Ranch, Judy and I decided to head east to New York to return to hiking the North Country Trail and Jane and John are moving to the higher elevations in the mountains. We had a good time visiting but Judy is afraid her ear and nose problems will return if we go high again. So it's back to New York.


Send Email to: bob@bgeisler.com